EVER wonder how it feels to enjoy a "farm-tastic" farm-to-table steamboat gastronomic delight?
It is certainly my first experience to indulge in such refreshing culinary adventure at BMS Organic Bug's Paradise Farm. The farm located in Kampung Pulau Meranti, Puchong is the first unique concept of farm-to-table vegetarian experience in Malaysia.
As a vegetarian for over a year, I love to explore vegetarian restaurants and food stalls everywhere I go.
And I must say I have visited dozens of them around my neighbourhood in Puchong but nothing quite like it to be able to enjoy freshly picked vegetables from the farm itself and make a steamboat feast out of it!
Unlike many other restaurants putting wallpaper of farm scenery, BMS Bug's Paradise Farm provides real farm scenery as the backdrop. It is even more beautiful during sunset with the golden sun rays beaming on the green.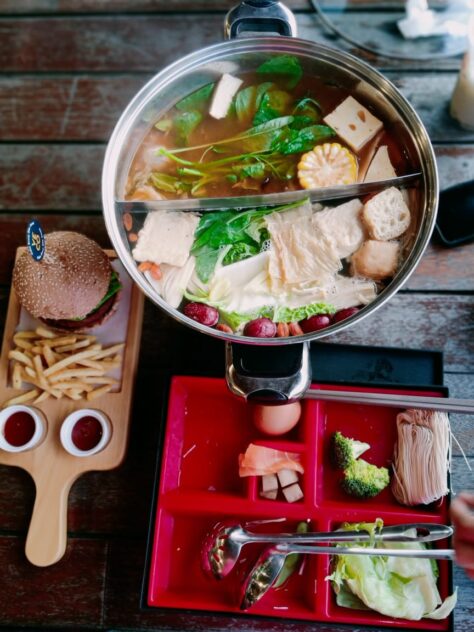 Organic vegetarian steamboat
The Organic Vegetarian Bento Set can feed up to two persons. It consists of all the freshly harvested vegetables from bak choy and spinach to salad and more.
What makes it even more tantalising is I had four types of soups to choose for my steamboat, namely kimchi, black pepper, miso and kumbu.
Variety is the spice of life. I was spoilt for choice when I got to sample an endless array of sauces – all laid down on the long table. I personally love the Thai Sauce and Peanut Satay Sauce.
If that is not enough to whet your appetite, there is an organic café serving awesome cakes, coffee and juice to pamper you further. And not forgetting, the Organic Pizza fresh from the stone oven!
Guided tour & Kid's Bazaar
The farm also offers guided tours which enable both adults and children to learn more about farming, plucking of vegetables, farm animal breeding and more.
And there is also a Kid's Bazaar held twice a month. I had a whale of a time merry-making and gazing at the bric-a-brac stalls and other stalls selling vegetables, organic products and more.
"We plan to open about three to five more such farms in the Klang Valley in the future," said BMS Organic Bug's Paradise Farm founder Terry Lee.
So Malaysia, brace yourself to more vegetarian farm-to-table experience.
One thing is certain: no bugs but just a heavenly dining indulgence! – April 13, 2022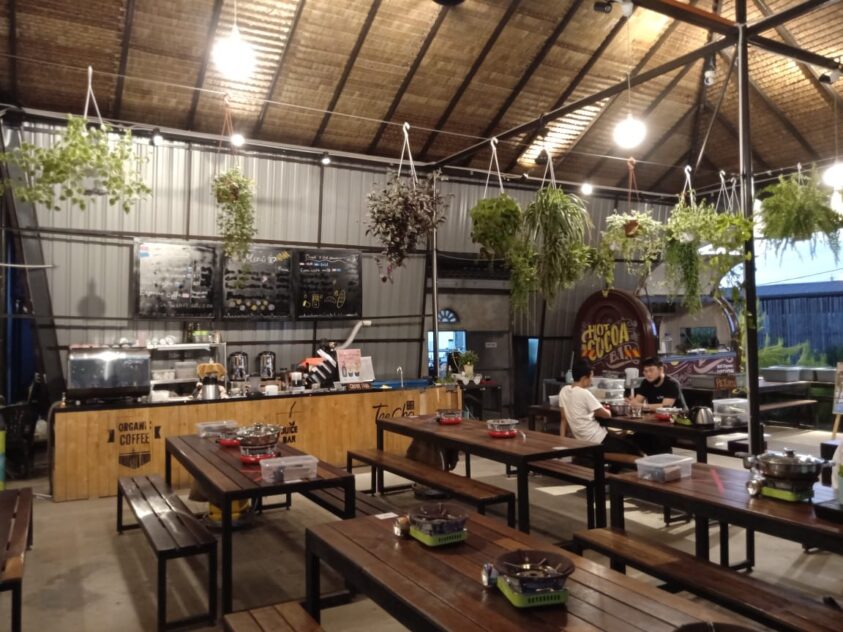 Francis Yip is an award-winning writer and HRDF-accredited Trainer. He is also the CEO of Franciswriter Dot Com and guest lecturer in The One Academy.
The views expressed are solely of the author and do not necessarily reflect those of Focus Malaysia.