THE development of Empire City, like many others, was hit hard by the pandemic, with demand slowing down dramatically while work had to come to a halt on some of the unfinished towers.
But since then, things have picked up significantly with a growing number of tenants now calling Empire City their workplace. Choices are aplenty with more commercial and office options on offer.
It is not just the increasing length of the queue of cars entering Empire City at any time of day that is indicative that momentum is picking up in the area.
The fact that more of the 9,000 parking bays are occupied, as well as an increasing number of commuters alighting from the feeder buses that stop at Empire City are among other indicators that more businesses are moving into Empire City.
The best indicator, however, is the increasing number of eateries popping up in Empire City as F&B areas begin to see the potential offered by thousands of people working in the area.
From just a handful of outlets, this number has increased significantly to cater to the growing number of hungry mouths.
There is now even a food court offering a variety of halal food choices. A quick visit during lunch hour will show the food court packed with white-collar workers while the upper management types head off to more upmarket eateries that include Western-style bistros and Japanese restaurants.
"When we first moved here there was certainly a lack of food choices. We had to go out from the area or rely on delivery services," lamented HCK Capital Group employee Benny Mooi.
"Things have improved dramatically the last few months and there are a number of options just a short walk from my office."
Agreeing with him are his usual lunch companions from the company which occupies the top four floors of the HCK Tower, who are ecstatic not just because of the convenience, but because of the number of businesses looking to move into the area as well.
"As I handle the leasing of office space in HCK Tower, the increased number of makan shops is a great sign," asserted Mooi.
"You will be surprised at how often this can be the deciding factor for tenants deciding on where to set up their businesses."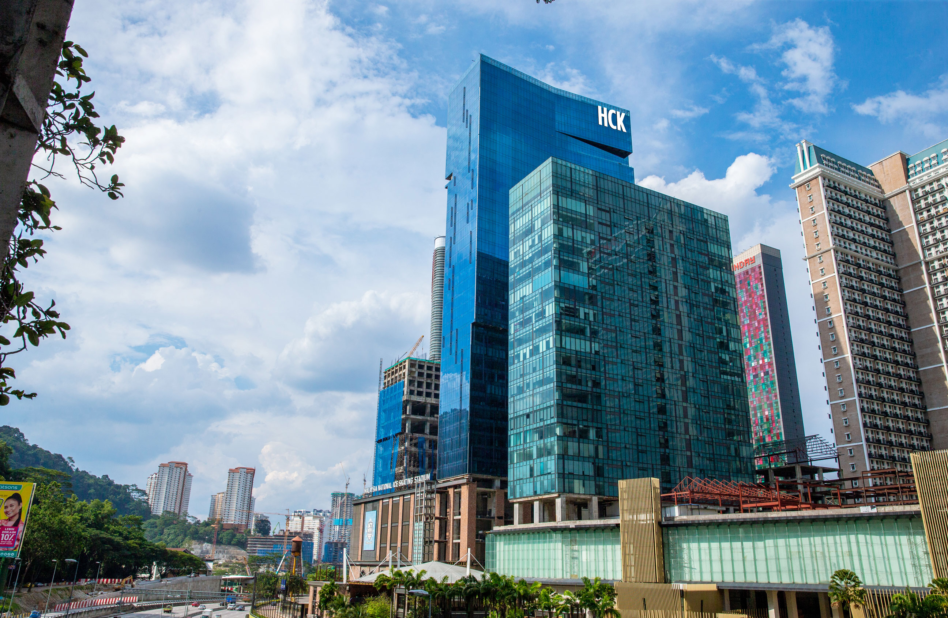 HCK Tower offers potential tenants flexible packages to suit differing business needs. Whether it is an entire floor or a smaller unit, options are aplenty.
Smaller Type A units ranging from 1,074 sq ft to 1,325 sq ft will occupy levels 28 to 30. Businesses looking for something a little larger can opt for offices on levels 33 and 33A, with sizes ranging from 1,503 sq ft to 2,691 sq ft.
The larger units range from 2,698 sq ft to just over 3,000sq ft can be found on levels 35 to 37.
"Tenants looking to rent an entire floor or even multiple floors should check us out as the area has been labelled as the 'MidValley of the future'," proclaimed Mooi.
"HCK Tower is set to be the latest business icon in a mature and affluent neighbourhood. Our exquisitely designed and luxuriously fitted lobbies will give visitors to your new business address a fantastic first impression.
"And there won't be a lack of choices when you invite them out for a bite," he added.
To find out more, visit: https://www.hcktower.com/. – July 24, 2023