Editor's Note: In Part 1 published on Feb 24, the author delved on the rise of listings of Malaysian corporates on the NASDAQ Exchange and how the government of the day is able to create the right ecosystem, ie by getting sovereign wealth fund and government-linked companies (GLCs) to nurture the start-up ecosystem by investing in local start-ups and building a strong ecosystem or via mentorship and advisory services.
Part 2 will deal with the provision of financial assistance and other relevant resources for early-stage ventures.
APART from cultivating a culture of entrepreneurship and innovation, the government can also harness the growth of start-ups and potential unicorns through financial assistance and resources to early-stage ventures.
In 2020, the government launched the National Economic Recovery Plan (PENJANA) which allocated RM1 bil to the Malaysia Co-Investment Fund (MyCIF). MyCIF aims to provide co-investment funds for early-stage start-ups in the country.
Such initiatives will enable start-ups to secure funding more easily, hence allowing them to focus on developing their products and services rather than worrying about financial sustainability.
However, there is still a need for the Malaysian government to provide more support and policy to encourage investment in high-impact industries such as those in the renewable energy and super material segments especially given the competition with the developed countries and other emerging markets.
In this regard, our home-grown Graphjet Technology Sdn Bhd plays an important role in the supply of super material, graphene, in the future given the shift towards net zero carbon emission globally.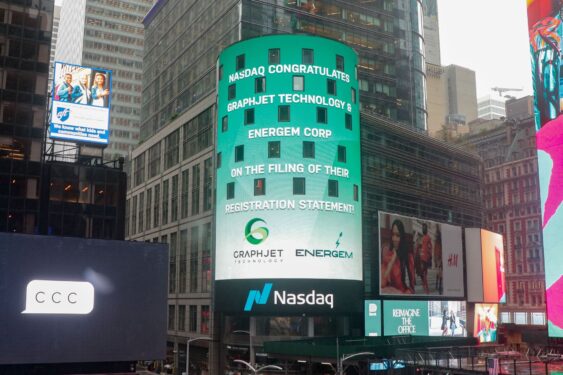 Attracting FDIs (foreign direct investments)
That Graphjet is the first and only company in the world to transform waste into super-material such as graphite and single-layer graphene which is a critical material for electric vehicles (EVs), this put the company in a strategic position for growth.
In the US, the Inflation Reduction Act provides around US$10 bil in grants to support businesses that are in the same industry as Graphjet. This is why we believe it is vital that the Malaysian government provides more support and policy that encourage the development of local players within key industries such as Graphjet.
Meanwhile, the European Commission (EC) has set out its Green Deal Industrial Plan which is designed to ensure that the European continent does not lose ground in the green tech race and to counter massive subsidies by the US and China.
The Commission proposed to loosen state aid rules until 2025 to allow the bloc's 27 governments to help with investments in renewable energy or decarbonising industry. To preserve the level playing field, the plan also allows countries to draw on existing EU funds.
The principal pool would be 225 bil euro (RM1.06 tril) of loans and 20 bil euro (RM94.5 bil) of grants remaining from the EU's 800 bil euro (RM3.78 tril) post-pandemic recovery fund. Aside from that, the EU is also set to unveil its Critical Raw Materials Act on March 8 to secure the bloc's supply of critical raw materials such as lithium, cobalt, nickel, manganese and graphite that are needed for electric vehicles.
In our connected world, the Malaysian government also needs to attract FDIs through various initiatives and incentives.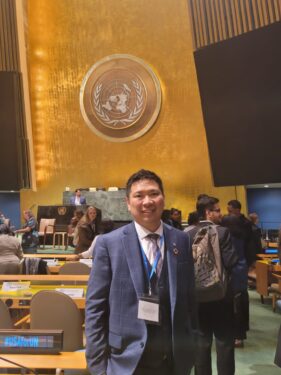 Recently, the Singapore government has announced a slew of measures to boost and attract FDIs in its Budget 2023 as Singapore warned about greater economic nationalism and protectionism around the world, especially with the rising tension between US and China.
Looking at our regional and global peers, the capital market that attracts a broad-based and deep pocket investors usually have a strong ecosystem for their tech start-ups. This includes access to funding, talent, infrastructure, and markets.
Joint investment to spur local start-ups
While Malaysia has a lot of its advantages against its regional and global peers given its strategic location, rich natural resources, strong local talent and excellent infrastructure, there is still a need to improve the visibility of our local marketplace as well as to boost the attraction of our capital market among global investors.
This could be done through a comprehensive policy and incentives that support entrepreneurship, innovation and investment. It will be interesting to see how the government will push forward and invest in its innovation hub with the recent unveiling of the revised Budget 2023.
Above all else, the decisions made by Grab, Carsome and Graphjet should not be seen as a rejection of the Malaysian capital market but rather as a wake-up call for the country to improve its competitiveness and attractiveness as a destination for high-growth tech companies.
Malaysia has a lot to offer, including a talented workforce, strategic location, and supportive government policies. It should take steps to build a thriving and dynamic tech ecosystem that will attract more companies to list on the local capital market.
In conclusion, the Malaysian government, sovereign wealth funds, government-linked agencies and private sectors can play a crucial role in building a strong unicorn ecosystem by investing in local start-ups.
By providing financial support, mentorship, and access to international markets, the government and sovereign funds can help start-ups achieve their full potential. The result will be a thriving start-up ecosystem that drives innovation, creates jobs, and contributes to Malaysia's economic growth. – Feb 27, 2023
Aiden Lee Ping Wei is the CEO of NASDAQ Exchange-bound Graphjet Technology Sdn Bhd, the world's first and only graphite and single-layer graphene producer.
The views expressed are solely of the author and do not necessarily reflect those of Focus Malaysia.