REGULAR readers of DAP chairman Lim Guan Eng's latest press statement must have been tickled upon reading the ending, which quoted a 1977 hit song. 
This after caretaker prime minister Datuk Seri Ismail Sabri Yaakob claimed he was "just joking" when he said the 12 Perikatan Nasional (PN) caretaker ministers who sent a letter to the Yang di-Pertuan Agong objecting to the dissolution of Parliament should have been fired.  
On Monday (Oct 17), Ismail was reported as saying that he opted against sacking the 12 ministers over their letter – which he has since said was why he requested for Parliament to be dissolved – as he is a "nice and gentle person". 
Lim said Ismail's remarks reminded him of the 1977 Rod Stewart classic I Was Only Joking, and quoted the chorus:  
I was only joking my dear (my dear) 

Looking for a way to hide my fear (my fear) 

What kind of fool was I? (Was I) 

I could never win (never win)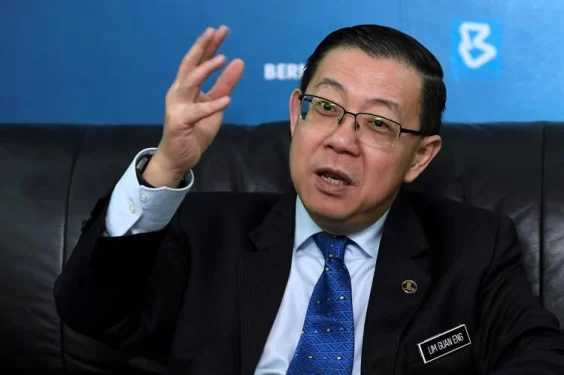 Funny as this was, Lim was as hard-hitting as usual in the rest of the statement, saying Ismail made a "mockery" of the Federal Constitution and the country's electoral process and "significantly demeaned" himself as well. 
"Sacking ministers and dissolving Parliament is a grave and serious act that involves the King and (which is) provided for in the constitution," the caretaker Bagan MP explained. 
"Both actions should be people-centric in improving their livelihood and better interests of the nation, not trifled with irresponsibly as a joke." 
He added that "no one" could understand Ismail's "strange logic" that the 12 PN ministers still being in Cabinet implies that he was merely kidding.  
"Confused and dishonest" 
"Ismail showed himself to be confused and even dishonest by first blaming the 12 ministers on Oct 11 for his decision to dissolve Parliament, despite recommendations by Government agencies that it should be held after the monsoon season is over," he said further. 
"Then on Oct 13, he made a U-turn by saying he did not blame the 12 PN ministers for sending the letter to the King because they were only following orders from their party leaders.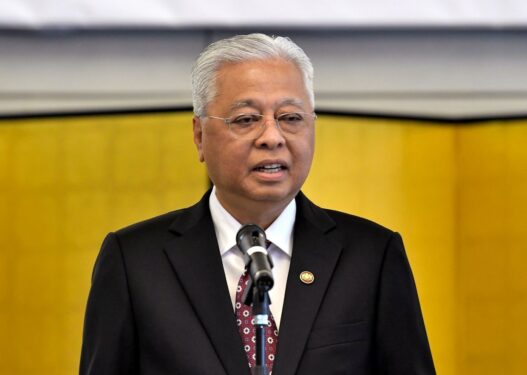 "On Oct 17, Ismail made the second U-turn by saying he should have sacked the 12 PN ministers for writing the letter to the King opposing his suggestion to dissolve Parliament.  
"Then on Oct 19, Ismail yet again made a third U-turn by saying that he was only joking about sacking the 12 PN ministers." 
Lim concluded by asking: "Is Ismail fit to be prime minister with three U-turns in one week?"  
On Oct 10, Parliament was dissolved after Sultan Abdullah Sultan Ahmad Shah consented to Ismail's request to do so. Earlier today, the Election Commission (EC) announced Nov 19 as polling day, just as the northeast monsoon season begins.  
Ismail was under intense pressure from UMNO president Datuk Seri Ahmad Zahid Hamidi to dissolve Parliament for months now so that early polls could be held.   
However, amid mounting criticism over polls possibly taking place during the monsoon season and when floods usually take place, the 12 PN ministers took their grievances directly to the Agong, saying the Government should focus on the national economy and flood preparedness instead of polls. 
For the record, PN will be battling it out during GE15 with its current partners in Government, Barisan Nasional (BN) and Parti Pribumi Bersatu Malaysia (PPBM). – Oct 20, 2022  
Main photo credit: Udiscovermusic