WE have attempted to provide our analysis previously that the chances for MUDA president Syed Saddiq Syed Abdul Rahman's to become a future Prime Minister (PM) of Malaysia are slim if he remains with MUDA which he set up.
The next question is who – other than the few untainted younger ministers from Pakatan Harapan (PH) – would be good candidates for the country's PM post? The trend appears to be going for the younger ones which may not necessarily be the best solution given their lack of experience.
Within his own party, PM Datuk Seri Anwar Ibrahim will have his pick of the potential candidates as part of the succession planning. Hence, we will not delve into some wild speculations.
However, question has often cropped up as to whether now "party-less" former healthy minister Khairy Jamaluddin (KJ) would make a good PM candidate.
First, let us begin by asking who is KJ? He was hardly known until Tun Abdullah Ahmad Badawi (Pak Lah) became assumed the premiership on October 2003
Being the son-in-law of Pak Lah, he soon earned the reputation as "leader of the notorious fourth floor boys" in the PM's Office. At that time, he was the UMNO Youth's deputy chief while Tun Dr Mahathir Mohamad's son Datuk Seri Mukhriz Mahathir was the wing's chief.
Ironically, the incessant attacks on Pak Lah by his predecessor Dr Mahathir contributed to KJ's meteoric rise within UMNO with KJ soon became a threat to Mukhriz.
Barely a year later after becoming the Rembau MP in 2008, Dr Mahathir's greatest fear became a reality: KJ defeated former Selangor Menteri Besar Dr Khir Toyo and Mukhriz to become UMNO Youth chief in the party's 2009 election.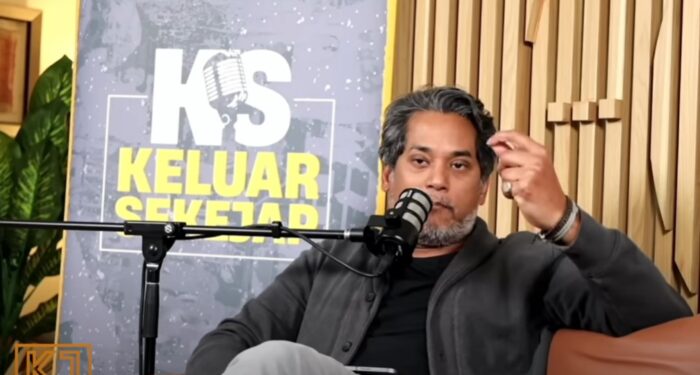 However, he has not shown any outstanding performance in his years with UMNO despite holding an Oxford degree.
Others who rose fast within the ranks and files of UMNO include disgraced former PM Datuk Seri Najib Razak who is now in jail for corruption and Sembrong MP Datuk Seri Hishammuddin Hussein who was suspended for six years by UMNO for allegedly committing several offences that violated the party's constitution during and after the 15th General Election (GE15).
The same has happened with KJ. Despite being the son-in-law of Pak Lah, he also found himself 'in the wilderness' after being parachuted to an 'alien' constituency (Sungai Buloh) from his Rembau stronghold where he eventually lost in the GE15.
There were other issues such as the Scomi Engineering saga which have largely tainted KJ's own reputation in the past although more recently, he has vehemently denied his involvement in irregularities surrounding the COVID-19 vaccine procurement.
Above all else, KJ has often been perceived as an opportunist rather than a performer. In his brief stint with the Health Ministry, he did not address major issues affecting the medical professionals in the country unlike the present minister Dr Zaliha Mustafa.
At a time when the country was facing the COVID-19 pandemic, KJ and his predecessor's use of mega vaccination centres received heavy criticisms.
Despite advice given by former leaders such as Tan Sri Rafidah Aziz to set up mobile vaccination units and using the nationwide network of public clinics, mega vaccination continued to be the main venue for people to travel from far and wide to get their vaccination.
However, we wish to end with a positive note that KJ – unlike former UMNO warlord Tan Sri Annuar Musa – is wiser by not rushing to join any party for now after his expulsion.
Nevertheless, Annuar's decision to join PAS could be due to personal sentiments such as the former Communications and Multimedia Minister being a Kelantan boy himself.
For the record, the very fact that KJ was invited to attend a somehow high-level meeting to discuss the trajectory of the country's economy.by PM Anwar recently could indicate something unfolding which we can only wait to see.
This nevertheless could be an action plan by the PKR president and PH chairman to thwart any eventuality of KJ being lured to the 'green side' after having met Bersatu president Tan Sri Muhyiddin Yassin on prospect of him joining the party but has yet to give a definite answer. – July 3, 2023
Main pic credit: Datuk Seri Anwar Ibrahim's Facebook