Editor's Note: The latest feedback from a reliable source to FocusM is that "the local media has been told to be on stand-by".
RUMOURS are rife that Sarawak's seventh Yang di-Pertua Negeri (governor) since March 2014, Tun Abdul Taib Mahmud, 87, is currently under induced coma at the Normah Specialist Hospital in Kuching.
Although it cannot be confirmed at time of writing, FocusM is doing its best to reach out to people close to Sarawak's fourth chief minister who reigned for 33 years (March 1981 to February 2014), thus holding the record as the longest-serving head of government of a Malaysian state.
In an article commenting on the lawsuit brought by Taib's third son Datuk Seri Sulaiman Abdul Rahman Abdul Taib against his stepmother Toh Puan Raghad Kurdi Taib on Tuesday (June 20), the Sarawak Report portal had briefly mentioned his state of health as follows on the introduction:
"It is now confirmed that as their elderly Dad lies stricken with a life-threatening bowel obstruction in hospital, both of Taib Mahmud's sons are behind the court battle to prevent their stepmother from acquiring large chunks of the family wealth."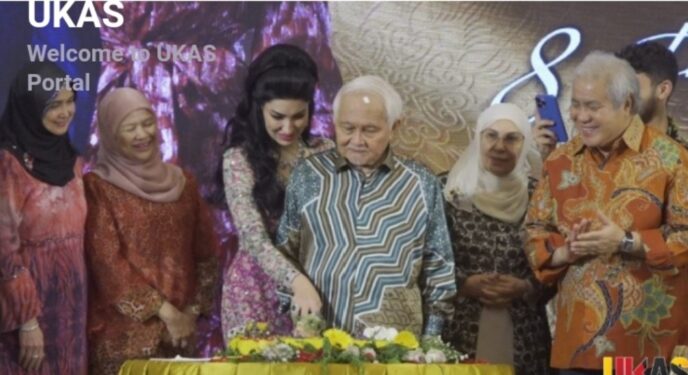 Recall that Taib had on Jan 18, 2006 confirmed that he was suffering from an early stage of colon cancer but was not in any danger as he had undergone surgery at a specialist hospital in Singapore a week prior to remove the tumour.
His mother Hamidah Yakub, 90, died at the Normah Specialist Medical Centre due to old age when Taib Mahmud was hospitalised in Singapore to remove a suspected cancerous lump in his colon on Jan 11 that year.
A year earlier on Aug 5, 2005, Taib lost his brother among 10 siblings, Mohamad Arip, to lung cancer at the Tan Tock Seng Hospital in Singapore. He was 48.
Taib's wife of Muslim Polish descent, Datuk Patinggi Laila Taib who was touted as Sarawak's First Lady, succumbed to cancer at the age of 68 on April 29, 2009 at their residence in Demak Jaya, Kuching. Taib later re-married on Dec 18, 2010 at the age of 74 to Syrian-born Ragad (now 43) in a private ceremony.
Being a MP for 38 years, Taib is credited as the second longest-serving parliamentarian in Malaysia after former Gua Musang MP Tengku Razaleigh Hamzah (48 years from 1974 to 2022). – June 22, 2023
Main pic credit: Bernama