EVEN as his own credibility is under scrutiny, Serba Dinamik Holdings Bhd's group managing director and CEO Datuk Mohd Abdul Karim Abdullah has a penchant for seeing light at the end of the tunnel amid a state of hopelessness.
Whether investors will still take seriously his words this time around that the Practice Note 17 (PN17) integrated global oil & gas (O&G) outfit is able to bounce back from its lowest ebb, is nevertheless another question entirely.
Presumably penning his Group Managing Director/CEO Statement for his company's delayed Integrated Report 2021/2022 which was released yesterday (Jan 12) from Dubai where he is now residing, he said Serba Dinamik is looking into formulating a plan to regularise its financial condition in approximately one month.
"Turning around the company is by no means a simple task and the senior management team has invested a lot of our time and efforts throughout 2022 to ensure that it will be achieved," Karim who co-founded Serba Dinamik in 1993 prior to its listing February 2017 nevertheless admitted.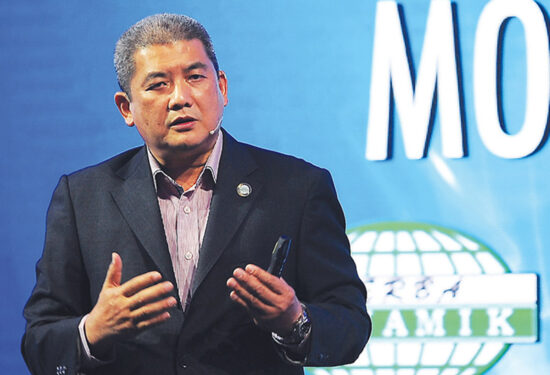 "We would like to assure everyone that we will be able to get back on track and continue to rebuild Serba Dinamik to greater heights."
He added: "We are anticipating resolving the statutory issues through a three-year programme, tracked with milestones. The process may seem to have taken a little longer than expected but we are confident that we will see better times ahead."
For context, Serba Dianamik had been suspended at an al1-time low of 1 sen prior to its suspension from Dec 23 for failing to deliver its annual report its annual report for the financial year ended June 30, 2022 by Dec 22.
Following this development, trading of the company's shares resumed this morning with Serba Dinamik ended today's mid-day trading 1.5 sen or 150% higher at 2.5 sen with almost 300 million shares traded which elevated its market capitalisation to RM93 mil which is a pale comparison from RM6 bil prior to its former external auditor KPMG having red-flagged fraudulent accounting matters in its financial accounts back in May 2021.
Perhaps, retails investors who have been hit hard by virtue of witnessing the value of their investment dwindled multi-folds amid prospect of a turnaround can take solace in the cover of the company's Integrated Report 2022 which depicts a phoenix taking flight, aptly describing the current state of affairs within Serba Dinamik.
"The phoenix is said to be an immortal bird from the Greek mythology which cyclically regenerates or is reborn again," philosophises its non-executive chairman Datuk Abdul Kadier Sahib in the annual report.
"In simpler terms, it is a bird that never dies. We at Serba Dinamik believe that we too, will rise from any setbacks and come back stronger in the face of challenges, just like the phoenix".
Whether Serba Dinamik has an immortal life span as the mystic phoenix is nevertheless any issue altogether given that for its FY6/2022, the group posted a gross loss of RM1.09 bil on the back of a RM1.35 bil revenue mainly due to the outcome of its debt settlement scheme and the presence of the interim liquidator initiatives that had been undertaken.
Of interest, the company's cash balance at the end of its FY6/2022 also depleted to RM34.04 mil from RM434.96 mil at end-FY6/2021 due to negative operating and financing cash flows incurred during FY6/2022.