THE inability of some MPs to master Bahasa Melayu when discussing issues in the Dewan Rakyat was once a heated debate and questioned by many parties.
This is because it is not only the national language of the country but also the official language in the Parliament as clearly stated under Standing Order 8 of the Dewan Rakyat Standing Orders.
Apart from that, it is also a "vehicle" for the people's voices on various issues in parliamentary constituencies to be considered at a higher level.
Based on past experiences, language experts and political analysts are calling for candidates for the 15th General Election (GE15) to be proficient in Bahasa Melayu so that such a situation is not repeated in the Dewan Rakyat.
A Malay language expert, Datuk Dr Teo Kok Seng said a good command of the Malay language not only gives politicians the advantage of being able to communicate easily but more importantly, enables them to accurately communicate the government's policies and agenda to the people.
"For me, it is not a political problem but a national problem if a (political) party representative who is appointed party president cannot speak Malay," he told Bernama.
"This is because we must not forget that the Malay language is not the language of the Malays but the national language."
Teo, who is also a Principal Research Fellow of Universiti Kebangsaan Malaysia (UKM)'s Institute of Ethnic Studies (KITA), said a good command of the Malay language among the candidates not only facilitates communication with the local community but also strengthens the language.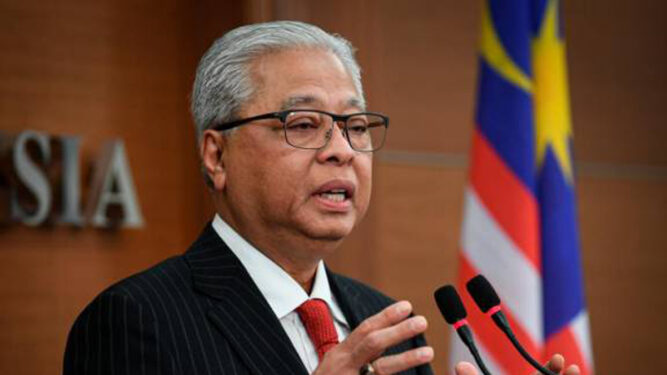 This is in line with Prime Minister Datuk Seri Ismail Sabri Yaakob's aspiration who wants to use Bahasa Melayu in all official matters of the country, including at international conferences.
The Prime Minister's decision is in line with Article 152 of the Federal Constitution which stipulates Bahasa Melayu as the national and official language of the country, with ministries and government agencies needing to set the best example in strengthening the use of the national language.
"For me, we must support it when a political party, especially a non-Malay party, wants to dignify the Malay language by electing a candidate who is truly fluent in the national language. Such efforts should be extended to other political parties as well," Teo said.
Recently, Gerakan president Datuk Dr Dominic Lau Hoe Chai announced that only those who have a good command of Bahasa Melayu will be selected as the party's candidates in GE15.
Sharing similar views, Universiti Malaya Academy of Malay Studies Associate Professor Dr Awang Azman Awang Pawi sees a good command of the Malay language as the most important requirement for selecting candidates to contest in this election.
"The approach is right because we want the elected representatives to be able to work more efficiently so that there is no lack of understanding of the local language and culture," he said.
GE15 will be held on Nov 19. Nomination day is on Nov 5 and early voting on Nov 15. – Oct 27, 2022
Main photo credit: Bernama