WOULD Deputy Prime Minister (DPM) Datuk Ahmad Zahid Hamidi still be accorded a discharge not amounting to acquittal (DNAA) in the Yayasan Akalbudi's graft case by the Kuala Lumpur High Court had lead deputy public prosecutor (DPP) Datuk Raja Rozela Raja Toran been around today?
This question was posed by human rights activist-cum-lawyer Charles Hector after DPP Datuk Mohd Dusuki Mokhtar listed 11 reasons – including no miscarriage of justice and to make way for more comprehensive investigations by the authorities – in requesting a DNAA for Zahid who is also the Rural and Regional Minister.
For the record, former attorney-general (AG) Tan Sri Idrus Harun had on Aug 8 announced that Raja Rozela would no longer lead the corruption trial against Zahid who is also UMNO president due to her early retirement which would take effect on Nov 1 this year (she submitted her application on April 3).
"She (Raja Rozela) has successfully managed to prove to the court all 47 charges of money laundering and criminal breach of trust (CBT) involving millions from Yayasan Akalbudi which Zahid founded and acceptance of bribes for various projects during his tenure as the home minister (during the administration of Datuk Seri Najib Razak)," penned Hector is his latest blog.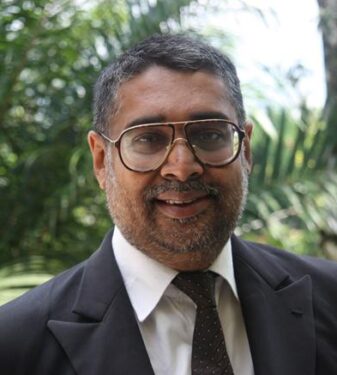 "Zahid has had all the opportunity to prove that he is not guilty during the prosecution stage but he failed – now, he again has the opportunity to call witnesses and adduce evidence to prove innocence.
"But he has been making representations possibly asking for prosecution to 'decline to prosecute further'. Why don't he let the judge (the court) decide whether he has been proven guilty or not rather than getting prosecution to 'discontinue'?" asked Hector.
Hector who is also the co-founder of Malaysians Against Death Penalty & Torture (MADPET) also shared a few possible ways that the prosecution can 'protect' politicians or certain persons:
Not even charging them in court: Now incarcerated ex-premier Najib was only charged after Tan Sri Tommy Thomas was appointed as AG.
Making a compound offer (done usually before one is charged in court): If the then suspect accepts the compound offer and pays, then the investigation and the prospect of being charged and tried ends.
Recall that Deputy Finance Minister and Pontian MP Datuk Seri Ahmad Maslan had on Sept 29, 2021 been acquitted of charges of money laundering and giving a false statement against him after he agreed to pay a compound of RM1.1 mil.
Proceeding with the case but being 'bad' in presenting of evidence or in the calling of witnesses which ultimately will lead to the acquittal of the accused.
Prosecution discontinues case leading to acquittal or DNAA: This is as per Section 254 of the Criminal Procedure Code whereby the public prosecutor may decline to prosecute further at any stage.
Other deals: Hector reckoned that there should be no pressure from anyone for the prosecution to discontinue prosecution "more so since Zahid is the DPM and a 'close friend' of PM Anwar".
"(Otherwise), the unity government of Anwar may see more acquittals of BN politicians and maybe even an early pardon of Najib. Are there no more BN politicians being charged in Anwar's rule?" wondered Hector. – Sept 4, 2023