ALL artisans should be open-minded and cooperate in helping one another as a team to expand their knowledge and skills to succeed in the international stage.
"Artisans should be united and not fighting among themselves because everyone is unique in their own way," urged Sculptors Artists Carvers Haven Malaysia (SACHS Malaysia) president Jason Lim at the recent Colour of Essence Art + Craft Exhibition in Penang.
The three-day event from Oct 14-16 brought together 10 Penang artisans – Anis KissMiss, Asni Craft, Nikaya Artwork, Kenny Loh Couture, Khairos Imani Enterprise, Koh Teng Huat, Wak Long Music & Art Centre, Gerlis Ceramics, Lakar Sari Resources and Kaplak Damascus Knife – to showcase the best of their craftsmanship.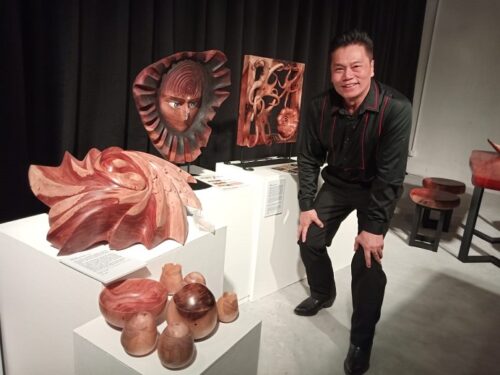 These include wood sculptures, wayang kulit (shadow play), recycled home accessories, Peranakan fashion and shoes, knife crafts to ceramic items and many more.
"Culture must be able to attract the new generation. By preserving and showcasing our unique Malaysia art and craft, we can help create, stimulate and promote the interest of our culture among the younger generation," said Lim in his welcome speech.
"Art and craft is one of the major driving forces in the tourism industry which is just as important as the local food and other tourist attractions. It is indeed the aim of MOTAC in helping NGOs like SACHS Malaysia as it is also helping to boost our economy at the same time," adds Siti Hajar Mohd Yunus, Deputy Director, Tourism Malaysia Northern Region.
The three-day exhibition is the first event organised by the newly set-up non-governmental organisation, SACHS Malaysia and there will be more events, workshops and activities coming up by the organisation.
SACHS aims to widen the knowledge and appreciation of the beauty of art in different forms and mediums among all generations. The focus of the organisation is to gather sculptors, artists, carvers, art lovers from all different forms and mediums for the exchange of ideas, skills, knowledge, information, tips, latest forms of technology and techniques, new different art forms and mediums, tools, equipment, machineries, to support and finance them to upgrade their skills.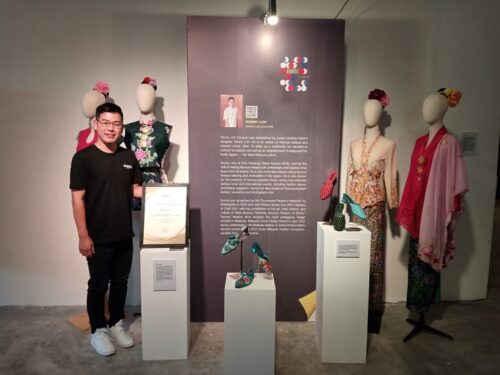 Francis Yip Hon Cheng is a fashionista and an award-winning writer and HRDF (Human Resource Development Fund)- accredited Trainer. He is also the CEO of Franciswriter Dot Com and guest lecturer in The One Academy.
The views expressed are solely of the author and do not necessarily reflect those of Focus Malaysia.
Pictures courtesy of Francis Yip.