THE Aug 12 t state polls recorded low voter turnout with analysts suggesting that many Malaysians are turned off by the 3R rhetoric that was making the rounds during heated campaigning in the six states involved.
The trend seems to be continuing with ultra-low postal votes being collected from Malaysians residing in Singapore for the Pulai parliamentary by-election and Simpang Jeram state by-elections.
Scheduled to take place tomorrow (Sept 9), the by-elections are being held following the death of Datuk Seri Salahuddin Ayub on July 23, who held both seats before his passing.
According to a volunteer under the VoteMalaysia initiative, Farrah Diyana Mohamad Ali, a mere two ballot papers have been collected thus far. The 35-year-old told Bernama she is hoping the numbers will swell significantly as the Sep 8 (today) deadline looms.
1thirdmedia Movement, one of the movements teaming up with UNDI18, a Malaysian youth movement, is assisting in collecting postal votes from Malaysian voters working and residing in the island republic. The same strategy had been employed during the Johor state election (March 12, 2022), the 15th General Election (GE15) (Nov 19, 2022) and the recent state polls.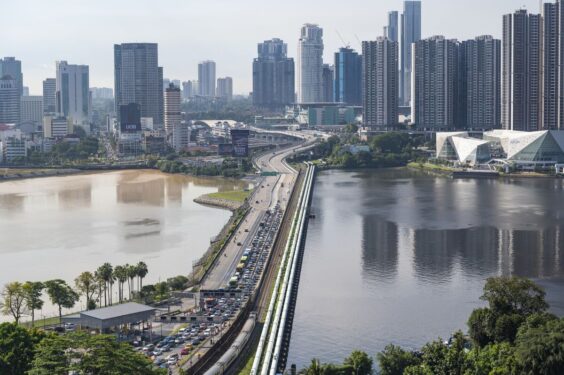 Malaysian voters just need to contact the VoteMalaysia volunteers to set up a meeting time to pass the ballots as the group has set up five collection zones to cover the central, eastern, western, northern, and southern areas of the republic.
"We started collecting on Sept 1 which will end tomorrow night (tonight) … we are not sure how many Malaysian citizens will cast their ballots but based on the survey that we've conducted, the number is small," noted Farah Diyana.
With the recent furore surrounding Deputy Prime Minister Datuk Seri Ahmad Zahid Hamidi's discharge not amounting to an acquittal (DNAA) on 47 corruption charges relating to Yayasan Akalbudi funds, it remains to be seen whether the electorate will be mobilised to voice their opinions at the ballot box.
Given that this has been a hot topic in coffee shops and dominating both media coverage as well as online forums, it is hoped that Malaysians will use their democratic rights to send a clear signal to the government on the recent turn of events.
Or will it be a case of electoral fatigue takings its toll on already weary citizenry with the dispiriting message that the rakyat has lost hope that meaningful change can be achieved via the democratic process?
The nation awaits with bated breath. – Sept 8, 2023