ACE Market-listed aquaculture-based food producer MAG Holdings Bhd (formerly XingHe Holdings Bhd) has today inked a term sheet with LIM Shrimp Organization Ltd (LSOL) to undertake a proposed 50% equity in Lim Shrimp Aquapolis Pte Ltd (LSA) and joint venture with PT Gerbang NTB Emas (PT GNE) for shrimp farming and processing in Sumbawa, Indonesia.
Valued at S$6.1 mil (RM22 mil), the investment signifies a substantial expansion of MAG's investment portfolio, highlighting the group's trust in the burgeoning shrimp farming industry.
LSOL's principal activity is operation of fish butcheries and fish farms while LSA is involved in management consultancy services and consultancy in aquaculture township development.
"Through this strategic investment in LSA and our alliance with PT GNE, we are expanding our footprint in the shrimp farming industry outside of Malaysia," commented MAG's executive chairman Ng Min Lin.
"This move underscores our belief in the industry's potential and re-affirms our commitment to achieving tangible growth and offering sustainable value to our shareholders."
With the agreement, MAG can expect that within four years from the commencement of its shrimp processing and cold storage plant's operations, LSA will generate an average annual net profit (after taxes) of at least S$2.0 mil (RM6.9 mil) with LSOL undertakes to cover any shortfall in total net profit over the four-year period.
LSOL further warrants that the profit guarantee's total capital expenditure and working capital requirement will not surpass US$20 mil (RM93.4 mil). This represents a balanced approach to risk and reward, thus making the deal lucrative for all parties involved.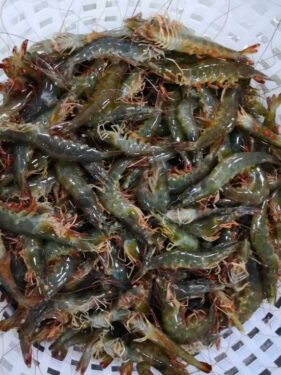 The strategic alliance with PT GNE involves the formation of the PMA (Penanaman Modal Asing) company in Indonesia in which PT GNE will hold a 20% equity stake. Editor's Note: PMA refers to an Indonesian foreign investment company in which foreign share ownership of up to 100% is allowed.
PT GNE will secure exclusive licensing rights from the West Nusa Tenggara (NTB) province for developing and operating a shrimp processing and cold storage plant on Indonesia's Sumbawa Island.
Additionally, PT GNE will also arrange financing for half of the total project cost with Bank NTB and to ensure that the PMA company enjoys a tax-free status for three years from the start of commercial operations. The company will also facilitate all necessary permits and infrastructure for the smooth running of the shrimp processing and cold storage plant.
Finally, PT GNE will facilitate upgrading of the Pelabuhan Badas Port to handle export-capable 20-feet reefer containers and – in collaboration with MAG – will process and export shrimps to major global markets, including the US, European Union (EU), China and Australia.
"With the unyielding support of our dedicated team and our shareholders, we are confident that this significant investment will deliver sustainable value and substantial earnings in the medium- and long-term," added Ng.
At the close of today's trading, MAG was unchanged at 22 sen with 11.67 million shares traded, thus valuing the company at RM350 mil. – June 28, 2023