IN its latest monetary policy statement, Bank Negara Malaysia (BNM) has raised the Overnight Policy Rate (OPR) by 25 basis points (bps) from 2.25% to 2.50%, largely in line with market consensus and our expectations.
We anticipate BNM will introduce one more rate hike in its next Monetary Policy Committee (MPC) meeting in November 2022 to 2.75% with two more 25bps hikes in 1H 2023 to close at 3.25%.
Our assumption is based on the 'gradual and manner' rate hike schedule as mentioned in the MPC's statement and rejuvenating domestic economic data allow room for more BNM's interest rate normalisation.
Malaysia's financial sector (as represented by the Bursa Financial Index) continued to show a modest improvement in 2Q 2022 in terms of revenue with 4.6% quarter-on-quarter (qoq) and 1.0% year-on-year (yoy) growth from an expansion of loans, higher net interest margin (NIM) alongside lower loan impairment allowances.
On a side note, most of the banks posted a decline in non-interest income (NOII) dragged by market pessimism.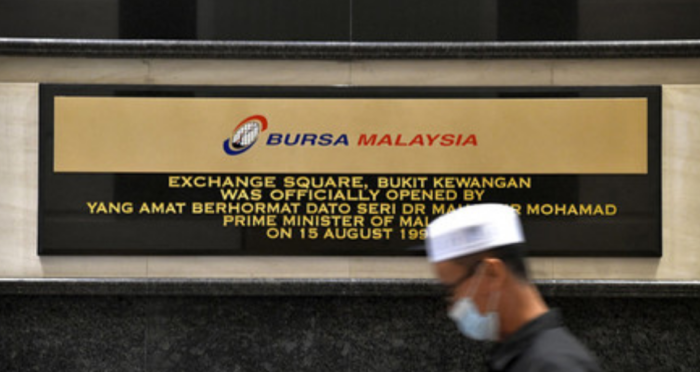 However, the earnings of Bursa Financial Index was dampened by -0.9% qoq and -3.4% yoy in Q2 2022 due to the Cukai Makmur windfall tax and the conservatism from Maybank – the largest component in the index – to keep its loan provision elevated despite most of its peers having lowered the provision losses.
Moving forward, we anticipate that regained economic momentum and a rising interest rate environment could continue to improve the banks' NIM to a higher stage and offset the losses from potentially lower NOII.
"Malaysia's economy doing fairly well"
Generally, the higher interest rate would translate into wider NIM of banks with approximately 2-4bps on an annualised basis.
Since BNM announced the rate hike, OPR only rose by 75bps vs a total of 125bps reduction during the unprecedented COVID-19 era, suggesting room for more rate hikes moving forward during the path towards normalisation of monetary policy.
As a result, the financial sector, particularly banks, are still net beneficiaries as we still remain at the early stages of OPR hike cycle.
With the widely anticipated higher OPR coming soon, we see the preference for fixed deposit (FD) will escalate, thus creating tight deposit competition among banks to secure more FD loans which will result in pressure to push the cost higher.
Even if we see the deposit normalisation which CASA (current account savings account) ratio and FD ratio will go back to pre-COVID level, we do not think it will bring a crucial impact to banks' forward earnings as the tailwinds from OPR hikes could nullify the decline in CASA ratio and higher FD ratio in loan books.
In the meantime, banks' outstanding loans are showing significant expansion from RM192.91 bil in January 2022 to RM197.40 bil in July 2022 albeit the global economic slowdown with positive performances seen in all sectors.
We view the increment in outstanding loans positively as this indicates a strong signal that Malaysia's economy is doing fairly well compared to our global peers, backed by the recent strong 2Q 2022 gross domestic product (GDP) growth, a healthy unemployment rate of 3.7% and a manageable inflation rate of 4.4% in August 2022.
Better earnings and dividend yields
Banks have started to unwind the repayment assistance offered to borrowers during the lockdown era in tandem with economic reopening.
Based on the statistic from BNM, banks' total provisions to total loan ratio have shown a clear downtrend from 1.84 in January 2022 to 1.78 in July 2022, indicating that with the easing of repayment assistance programmes, most banks are showing better confidence in the quality of their loan books.
Although the easing of repayment assistance would potentially translate to a higher net impairment ratio (January 2022: 1.06; July 2022: 1.15), we see the losses as a one-off and it wouldn't cloud the banks' outlook.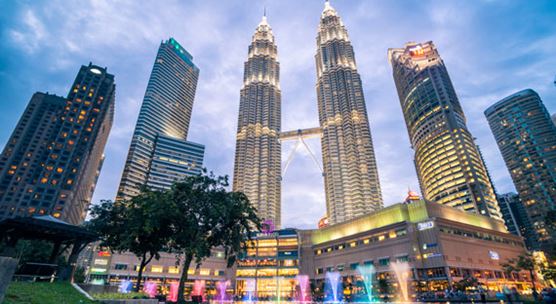 On a valuation basis, it is still sufficiently decent for us to warrant our positive stance on the sector, underpinned by the better earnings assumption and dividend yields.
Bursa Financial Index is still trading at a cheap discount at PE ratio of 8.07 times (vs 10-year average of 12.6 times), around its -1 average five-year standard deviation as of end-July 2022 albeit the 7.08% gain year-to-date (YTD).
While market sentiment is showing signs of tepidness due to several global uncertainties such as inflationary pressures and rising geopolitical tensions, we reckon banks could remain a buffer for investors who seek a defensive play with a stable dividend yield and with proven distribution history.
All in all, we reiterate our "positive" view on Malaysia's financial sector underpinned by tailwinds including resilience fundamental, promising earnings growth and sustainable dividend yield. – Oct 6, 2022
iFAST Capital Sdn Bhd provides a comprehensive range of services such as assisting in dealing, investment administration, research support, IT services and backroom functions to financial planners.
The views expressed are solely of the author and do not necessarily reflect those of Focus Malaysia.
Main photo credit: The Star