THE 21st century has witnessed the Malaysian ethnic Indian community drop to the bottom of the country's economic and political hierarchy with concerns abounding that there are little or no avenues for them to voice their grievances.
In addition to this, Penang Hindu Association (PHA) president P. Murugiah believes that the Malaysian Indian population could soon be facing a different kind of fear—one that is demographic rather than cultural or economic.
This comes about as the population statistics for ethnic Indians that stood at 7.3% in 2010 have dropped to 6.7% in 2020 while the latest census done by the Malaysian Department of Statistics shows that as of July 2023, only 6.6% of the Malaysian population are ethnic Indians.
"This decline is more pronounced than that of the other races and if this trend continues, the possibilities of losing their demographic status as the third largest ethnic group in Malaysia are real and apparent," Murugiah pointed out in a statement.
"This worrisome status would also pose a threat to the existence of Tamil schools where low enrolment would be reason enough for their closure."
Additionally, PHA also fears that the declining Hindu population which makes up the highest percentage in terms of religious affiliation among Malaysian Indians, will result in a decreasing number of worshippers visiting Hindu temples.
"This context can be used by the authorities as a reason for the closure of Hindu temples in the affected areas," cautioned Murugiah.
Marriage dilemma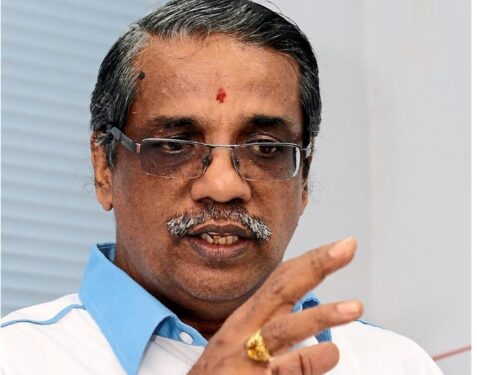 In looking at the possible causes of the Indian population decline, PHA sees the marriage dilemma factor as the root cause. This factor leads to the reluctance of many young ethnic Indians to get married and start a family at an early age.
"This non-committal perspective is more significant among the career-minded, middle-income ethnic Indians, who choose to focus on their career rather than on their marriage in order to be financially stable," observed Murugiah.
"Unfortunately, by the time their financial expectations are met, many would have reached their thirties or beyond, and at this stage, they assume that finding a life partner to start a family would be difficult as they have already crossed the ideal age of marriage."
Delving further into the matter, Murugiah said the issue of being financially stable has also driven ethnic Indian youths in the B40 group to shy away from marriage as they consider it an added financial burden.
"PHA found that many single Indians of marriageable age in the B40 group were financially insecure," he revealed.
"Many such youths say that with ageing parents and family members to manage with a meagre salary, marriage was out of question. To make ends meet, some even had to resort to loan sharks. Being put in such a situation, getting married and starting a family is a topic which they prefer to avoid." – Aug 26, 2023