Editor's note: This is the second part of the article published earlier on FocusM entitled "Monsoon GE15 is akin to driving electorate into treacherous flood waters (Part 1)" where the author lamented the recent political decision to dissolve the Parliament and forge ahead with the 15th General Election amid (GE15) amid the high risk of devastation to lives and properties from the northeast monsoon season. Here is Part One of the article.
AS MetMalaysia has sent out alerts of thunderstorm and floods including flash floods striking Malaysia, this signals a grave danger for Malaysians who are required to travel in their own private cars, in public transportation or even to walk to voting centres to cast their votes should flash floods strike during the forthcoming 15th General Election (GE15).
We have read in the news of a father and son who were drowned while wading through flood waters and a motorist who drowned when fast flood water overturned his vehicle.
Sadly, politicians have again overlook this grave reality in favour of their political ambitions.
As the Sabah's State election which had escalated COVID-19 infections and deaths, will the staging of the GE15 amid the dreadful monsoon season escalate Malaysia's death toll from year-end flood and thunderstorm?
Below are some recommendations for Malaysia:
Upon the dissolution of the Parliament, a caretaker Government (made up of the incumbent government) is expected to take over to govern the country with limited authority, including no new legislation to be passed and no new policies to be signed by any ministers. However the Chief Secretary to the Government will continue to steer the civil service.
In view of the impending thunderstorm and floods expected soon and that past record showed Malaysia was ill-prepared for the December 2021 flood, we appeal to the interim Government to develop new effective policies and programmes to enhance the nation's capabilities in disaster management.
Following the dissolution of Parliament, the Election Commission (EC) will announce a nomination date and a polling date with the requirement that GE15 must be held within 60 days from the date of dissolution or by Dec 9 at the latest.
With the campaign period being the period between the nomination date and the polling date, this means those activities will be organised within the period coinciding with the more destructive second wave floods.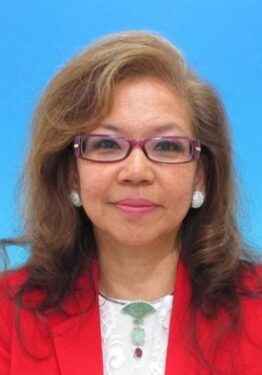 Thus we appeal to the interim Government and the Chief Secretary to the Government to allocate and designate sufficient, capable and experienced manpower and experts to organise and support disaster management efforts to ensure the impending disaster will be well-managed.
Political parties and their team should obtain latest information from relevant authorities regarding flood risk areas to avoid organising campaigns and polling in these risky and dangerous areas. Adhere always to avoiding flood hotspots as per advice of Deputy Director-General of National Disaster Management Agency (NADMA) at the National Climate Forum recently.
Many International organisations responsible for disaster management such as that in Australia, UK and the US have sent out alerts regarding what to do before, during and after floods to guide its citizens on the appropriate and timely action and responses to enhance their safety and survival.
Malaysia's caretaker Government should accord similar priority with the support of NADMA, local and state agencies plus the Ministry of Communications and Multimedia to disseminate what should and should not be done during these periods.
As it has been globally recognised that highest deaths from flood are attributed to driving in flood waters followed by deaths from walking in and near flooded areas, posters, TV adverts or news articles can be prepared to highlight these dangers: six inches of moving water can knock a person down 18-24 inches (two feet) of moving water can sweep your vehicle away and this includes pick-up trucks as well as SUVs (sports utility vehicles). – Oct 11, 2022
Sheriffah Noor Khamseah is an innovation & nuclear advocate as well as an alumna of Imperial College, University of London, UK.
The views expressed are solely of the author and do not necessarily reflect those of Focus Malaysia.
Main photo credit: Bernama