THERE is an increasing number of countries that are looking to regulate vape as a stand-alone industry as opposed to lumping it together with traditional tobacco.
Countries like New Zealand and the UK have industry specific regulations for vape that is independent of cigarettes.
At the ground level, there is an increasing number of smokers who themselves are supportive of vape legislations as evident from nine out of 10 smokers in the Philippines backing enactment of the country's proposed Vape bill that will provide less harmful alternatives to combustible cigarette.
They believe that their Government should enact policies to encourage adult smokers to switch to less harmful alternatives to cigarettes while also ensuring that these products are not used by minors.
Once signed into law by President Rodrigo Duterte, the Vaporised Nicotine Products Bill will regulate e-cigarettes, heated tobacco products (HTPs) and other vaporised nicotine products while ensuring that they contribute to government revenues.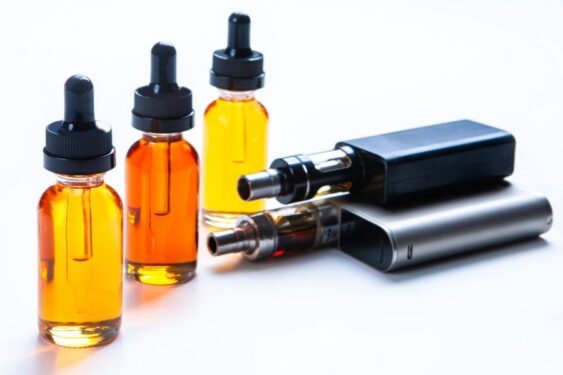 "It is good public policy for people smoking to shift to these types (vaporised nicotine) of products" as "there will be less death and less expense on the part of society in treating patients," Senate President Pro Tempore Ralph Recto who is also the main sponsor of the senate bill was quoted as saying by the Manila Times.
Public Health England, the highest health authority in the UK, has acknowledged that e-cigarettes are 95% less harmful than tobacco.
About 1 million former Filipino smokers have switched to smoke-free products such as electronic cigarettes and HTPs which according to several scientific studies, are less harmful than traditional cigarettes.
The bill is expected to reduce the smoking rate in the Philippines and provide Filipino smokers a way out of smoking through less harmful, smoke-free alternatives such as e-cigarettes and heated tobacco products.
Consumer and tobacco harm reduction advocacy groups said the Vaporised Nicotine Products Regulation bill will help save the lives of over 16 million Filipino smokers.
"We strongly believe that vaping saves lives. This is based on our experience and on scientific studies, which found e-cigarettes to be 95% less harmful than cigarettes," the groups said.
They include Vapers PH, Vaper Ako, Smoke Free Conversation PH, Nicotine Consumers Union of the Philippines, Philippine E-cigarette Industry Association, Quit for Good, Heated Equipment as Alternative to Traditional Smoking Philippines, Provape, Philippine Tobacco Harm Reduction Advocates Inc and Consumer Choice Philippines.
The bill is expected to reduce the smoking rate in the Philippines and provide Filipino smokers a way out of smoking through less harmful, smoke-free alternatives such as e-cigarettes and heated tobacco products. – Jan 11, 2022
Main photo credit: Vape HK