FORMER prime minister (PM) Tan Sri Muhyiddin Yassin has strongly denied the accusation that he was involved in the awarding of the National Integrated Immigration System (NIISe) contract to IRIS Corporation Bhd through his son-in-law Datuk Adlan Berhan.
Referring to a Feb 8 report by the Free Malaysia Today (FMT), the Bersatu president described the accusation as a malicious slander which was deliberately designed to tarnish his dignity and that of his family.
"I believe this is part of a series of malicious accusations against me by the Pakatan Harapan (PH)-Barisan Nasional (BN) government led by PM Datuk Seri Anwar Ibrahim," he penned in his latest Facebook post.
As the PM at that time, Muhyiddin said he was not at all involved in the process of awarding the NIISe contract to IRIS Corp which was conducted through an open tender.
"The contract procurement process is made according to the government's normal procurement procedures under the supervision of the Finance Ministry and other relevant ministries. It was not under my responsibility or jurisdiction as PM at that time."
The FMT article entitled "MACC probing possible abuse of power in contract for ex-PM's son-in-law" cited a source close to the Malaysian Anti-Corruption Commission as saying that the anti-graft agency's probe centred around possible abuse of power in connection with the award of the lucrative NIISe project.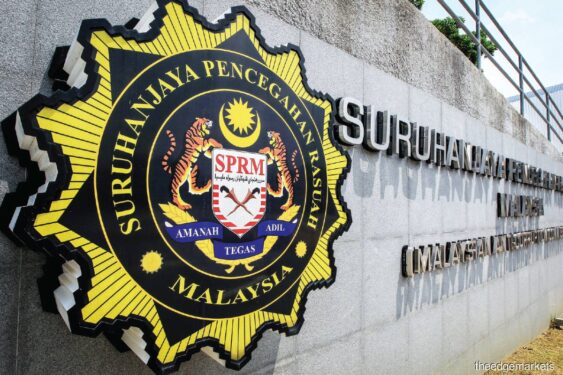 It, however, made no mention of the former PM's identity nor that of the son-in-law.
Muhyiddin further stood firm that none of his family members has any interest in IRIS Corp either as company directors or shareholders.
"How can I who do not have jurisdiction in awarding the contract and my family who do not have any interest in the company which was awarded the contract be accused of abusing power for the benefit of myself and my family?" asked the Perikatan Nasional (PN) chairman.
In a counter strike, Muhyiddin claimed that the accusation was deliberately made to cover up the extreme weakness of Anwar and members of his government "in appointing (their) children in the government, including with the responsibility and authority to manage government contracts".
"This practice of nepotism cannot be covered by throwing baseless accusations at others," added the Pagoh MP. – Feb 10, 2023
Main pic credit: Tan Sri Muhyiddin Yassin's Facebook