AS political interest gets the better of two schoolmates, Penang PAS secretary Iszuree Ibrahim (main pic, middle) who was in the centre of controversy after being videoed 'chasing away' Gerakan president Datuk Dr Dominic Lau from the Sungai Dua ceramah site has accused the camera angle for the "confusion".
In his first public comments about the Aug 1 Perikatan Nasional (PN) ceramah in Sungai Dua where he was captured asking Lau to leave, Iszuree hoped that the incident "will not be spinned" given the noisy and crowded atmosphere that day "might have led him to speak in a high pitch".
"The journalist took this opportunity to hurt our relationship," the former Penang Municipal Council (MPPP) member told Facebook video facilitated by PAS lawyer Datuk Fariz Mustapa to clear the air over what transpired during the Ceramah Mega PN in the Tasek Gelugor parliamentary constituency recently.
"The atmosphere (at the time) was quite noisy… People from Penang tend to speak loudly but from the camera angle taken by the journalist, it gives the impression as if I was being rude (to Lau)."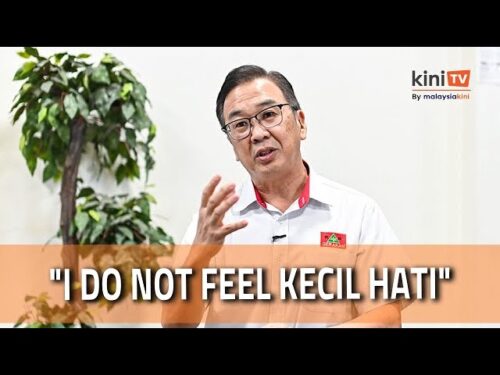 PAS secretary-general Takiyuddin Hassan has since apologised to Lau on behalf of PAS, saying the Gerakan chief should have been welcomed to the event and treated as a guest in accordance with Islamic principles.
Iszuree who was slated to contest in the Bayan Lepas state constituency prior to the PN leadership deciding to field Lau as its candidate further noted that he has never quarrelled with Lau although "it is common to have occasions when both of us encountered clash of opinions or disagreeing with each other or when we've to reproach him".
"Whatever happened the other day was a miscommunication for he wasn't in the guest list as the programme happened to take place in a Malay majority area in northern Seberang Perai while he's contesting in Bayan Lepas," he justified.
"After all, this is not as if we've just met given we're both schoolmates at SMK Abdullah Munshi." – Aug 10, 2023