NOT condoning the incident that has befallen Gerakan president Datuk Dr Dominic Lau Hoe Chai, PAS has apologised to the leader of its non-Malay/Muslim ally in the Perikatan Nasional (PN) coalition as the former's presence "should be accepted and appreciated as a guest based on Islamic morals and principles".
In addition to helming Gerakan which is also a coalition partner in PN, Lau himself as a candidate for the Bayan Lepas state seat in the upcoming six state polls deserved due and reasonable respect, according to the Islamist party's secretary-general Datuk Seri Takiyuddin Hassan.
"PAS like other parties is also very aware and aware that coalition politics tends to cause dissatisfaction, disappointment and so on, especially in issues related to allocation of seats or the selection of candidates for a seat in the state legislative assembly (DUN) or Parliament," the Kota Bahru MP pointed out in a media statement.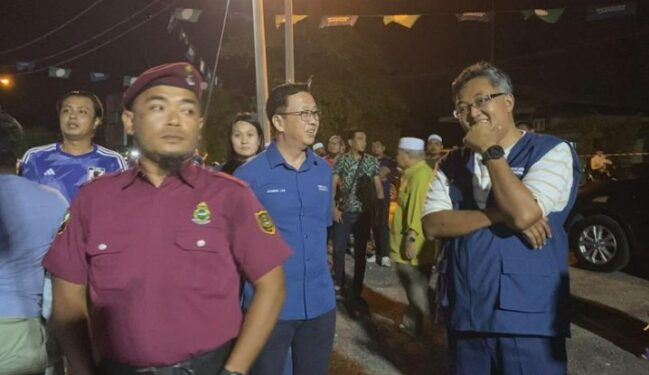 "In the context of the selection of Dr Dominic as the PN candidate for the Bayan Lepas state seat which is a Malay majority seat, PAS is very aware of the sentiment among members and supporters at the local level following his candidacy."
Added Takiyuddin: "However, PAS also believes that when the decision is made with the approval of the party's top leadership after going through all the processes and passing the stipulated conditions.
"As such, members and supporters need to accept it with an open heart in addition to putting their trust in the party's leadership led by Tan Sri Hadi Awang himself."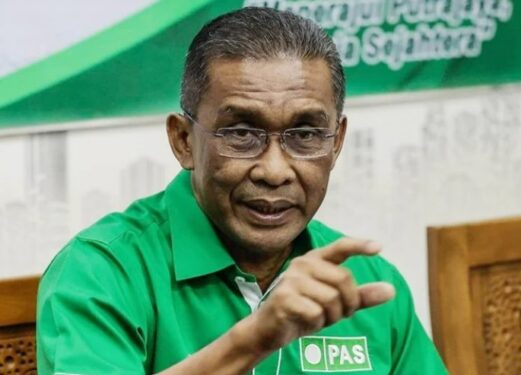 Therefore, the former energy and natural resources minister urged PAS members to realise that continuous protests and actions that are against the interests of the party are not only likely to create an atmosphere of disharmony within the PN coalition "but also challenge and question the wisdom and correctness of the PAS president's own decisions".
"In the current political environment that is tainted by chauvinist and extreme narratives, PAS as the oldest and largest Islamist party believes that we are responsible not only for pointing the way to mature and moderate politics but are also for providing help and protection to those who need it," shared Takiyuddin who is a lawyer by training.
"Based on that background, PAS sees Dr Dominic and the party which he leads as belonging to the group that needs help and protection. So once again, I call on PAS members to open their hearts and be the party that extends all the help they can in the spirit of friendship and sincere brotherhood."
More broadly, Takiyuddin called on all PAS members and supporters to focus on the Aug 12 state polls by "putting aside for the time being the smaller things that can weaken our joint efforts to achieve bigger successes".
"When the country and the nation need us to be devoted to it, we should sincerely and responsibly respond to such call within the framework of one voice and one determination as best as possible," he added. – Aug 4, 2023