THE SG4 or "State Government 4" initiative mooted by the four PAS-ruled states with twice former premier Tun Dr Mahathir Mohamad being named as the unofficial adviser is merely a manifestation of state autonomy and not "something strange".
Veteran journalist and blogger Datuk A. Kadir Jasin deemed the initiative as merely functioning as a coordination body among the four states – Perlis, Kedah, Kelantan and Terengganu – which came under the Perikatan Nasional (PN) control in the Aug 12 six state elections.
Kadir's views somehow brushed aside speculations that PN is working to turn Dr Mahathir into its de facto leader after naming the Proklamasi Melayu chief advocate as the unofficial adviser to the four states as per the view of UMNO politician Datuk Seri Salleh Said Keruak.
"I see the recent move on the appointment of Tun Mahathir as the SG4 advisor as a move to make Tun Mahathir as the de facto leader of PN," he penned on his Facebook (FB) page recently.
"Obviously the four states are all PAS-controlled states. This explains why Bersatu president (who is also PN chairman) Tan Sri Muhyiddin Yassin was not invited when PAS leaders met Tun Mahathir earlier this month."
In Kadir's contention, the SG4 initiative could just be a platform for the four PAS-ruled states "because the one ruling the central government is from another party".
"After all, if we understand Malaysian politics, we will notice that the tendency towards state autonomy is always there. This is because we are a federation. So, this SG4 is another manifestation of state autonomy," opined the former Bersatu supreme council member in his latest FB post.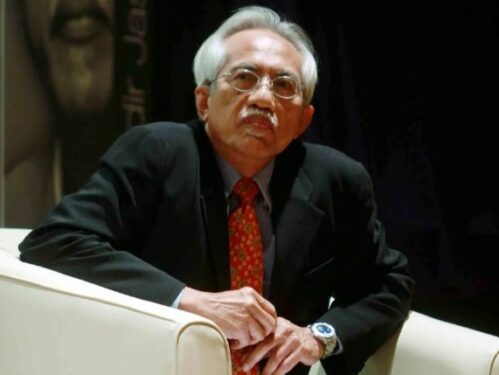 "We often say that Sarawak and Sabah have autonomy over some aspects of immigration and employment. All states have limited autonomy over land and minerals. Monarchy states have autonomy over Islam and Malay customs."
According to Kadir, non-Barisan Nasional (BN) states in Peninsula Malaysia have begun to demand and practice autonomy since the BN hegemony declined in the aftermath of the 2008 general election.
"This is more noticeable in developed states such as Penang and Selangor which are not too dependent on the central government," observed the former group editor-in-chief of New Straits Times.
"Moreover, the autonomy of Sarawak and Sabah became stronger when there was a transfer of power from BN to Pakatan Harapan (PH) in 2018."
Added Kadir: "The support of Sarawak and Sabah allows the Federal government to be established and remain stable. In return, both states gained additional powers. This further strengthens their claim on the 1963 Malaysia Agreement (MA63).
"The decisive power of Sarawak and Sabah becomes more important following the Sheraton Move coup in 2020 and hung Parliament soon after the 2022 general election."
In conclusion, Kadir reckoned that what is proposed by the four Malay heartland states "is a continuation of the demand and practice of autonomy by the states".
"This is not strange in a federation let alone in Malaysia which boasts strong state characteristics for there are signs that the central government may not be fair to the opposition-ruled states." – Sept 19, 2023