THE intervention of Home Minister Datuk Seri Saifuddin Nasution Ismail which culminated "in saving UMNO" from being de-registered by the Registrar of Societies (ROS) merely serves to reinforce the importance of the Malay party's president Datuk Seri Ahmad Zahid Hamidi to the survival of Prime Minister Datuk Seri Anwar Ibrahim's unity government.
Doubtlessly, Saifuddin's action which granted UMNO an exception by virtue of accepting the motion of no-contest for the posts of president and deputy president in the party's forthcoming election "is of course with the knowledge of PM Anwar", according to veteran journalist and blogger Datuk A. Kadir Jasin.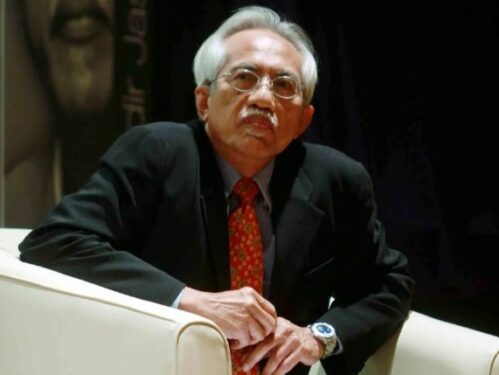 "For those who have forgotten or the younger generation who is unaware, Anwar, Zahid and Saifuddin are three very close friends since Anwar's time in UMNO (1982-1998)," penned Kadir in a recent Facebook post.
"The minister's (Saifuddin) involvement in the plan to keep Zahid as UMNO president reinforces his importance to the very survival of Anwar's unity government. The party's deputy president, Datuk Seri Mohamad Hasan is merely a filler, escort and lucky passenger."
In the intelligence and espionage sphere, Kadir who was an UMNO member himself for 32 years before deserting the party in 2015 during the presidency of now incarcerated Datuk Seri Najib Razak, further likened Zahid and Mohamad as "Pakatan Harapan (PH)/PKR agents in UMNO".
"Or more mildly, ayam tambatan (ace players)," reckoned the former Bersatu supreme council member.
"This latest development reinforces my previous analysis which is that UMNO is increasingly tied and dependent on PH, especially PKR. The assumption that UMNO will be the Malay party in PH is getting clearer. It's just that PKR must be careful so that UMNO does not become stronger than it."
Delving further, Kadir recalled that on his Jan 12 FB post, he used the analogy of ants and aphids to describe PH and UMNO
"Ants are PH and aphids are UMNO. These two subtle beings exist symbiotically," he opined. "In a wider context, our problem is the lack of leaders because it can be said that they are all entangled with various problems and they are reluctant to hand over power to the back-up leaders." – March 8, 2023
Main pic credit: Agenda Daily