PAS SELANGOR has urged Menteri Besar Datuk Seri Amirudin Shari to take leave pending an investigation by the Malaysian Anti-Corruption Commission (MACC) into abuse of power and conflict of interest by using his current position to award a project worth RM700 mil to a company through direct negotiation.
This comes about as the Islamist party's youth wing holds the belief that justice not only needs to be implemented but also needed to be seen and displayed, according to its deputy chief Muhammad Hanif Jamaluddin.
"MACC should be given the space to investigate the case fairly as well as given full independence based on the principle of the rule of law," he was quoted by HarakahDaily as saying.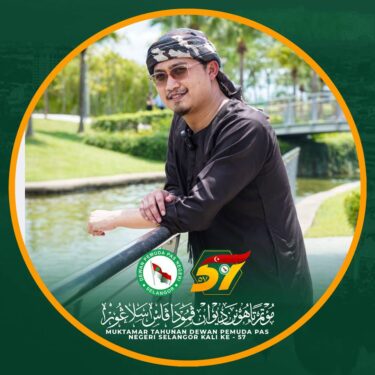 According to a post that was uploaded on the Facebook page of DAP's Sekinchan state assemblyman and Selangor state assembly speaker Ng Suee Lim, the said project's request for proposal (RFP) entails as many as 98 companies, of which all of them were rejected with the tender ultimately awarded to a company known as Landasan Lumayan Sdn Bhd which is closely related with Chinese tycoons through direct negotiation.
In fact, managing director of the environmental sustainability company Syaiful Azmen Nordin had come out to defend Seri Amirudin ad state executive councillor Izham Hashim against allegations that the duo had abused their power after Landasan Lumayan – a subsidiary of Menteri Besar Selangor (Incorporated) (MBI) – was awarded the river-widening project.
Meanwhile, Amirudin's press secretary Jay Jay Denis has denied that the project was awarded through direct negotiation.
"Landasan Lumayan is raising funds through a private finance initiative. Amirudin is a director of the company by virtue of the project being under MBI," Free Malaysia Today quoted him saying when contacted.
On March 1, the Selangor state Bersatu had lodged a police report regarding this issue following which the police has submitted the report to the MACC for further investigation.
"The leakage is estimated to amount to more than RM117 mil which should have been returned to the people of Selangor through the land premium that has been exempted from being paid by the company owned by a Chinese tycoon," claimed Hanif.
"Selangor PAS Youth is committed to fighting corruption and it has been proven that there are no cases of corruption involving its leaders," he added. – March 16, 2023