THE lone pilot onboard a Eurocopter helicopter that was reported missing yesterday (Sept 11) shortly after it started its journey, has been found alive.
Transport Minister Datuk Seri Dr Wee Ka Siong confirmed this in a Facebook post today.
"Thank heaven. I have just received confirmation from the Civil Aviation Authority of Malaysia (CAAM) that the pilot from yesterday's helicopter incident has been found alive at the crash site," he said.
Wee added that the site was detected at 8.20am near Bidor, Perak.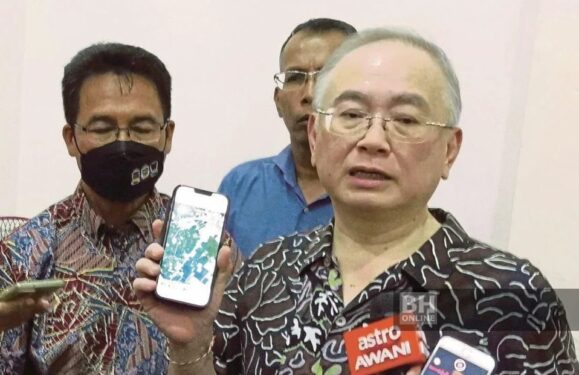 He thanked the Royal Malaysian Air Force, Royal Malaysian Police Force and the Fire and Rescue Service Department for their quick support and assistance in making this rescue with their aircraft and drone teams during the search and rescue (SAR) operation.
"At this time, the rescuers are working on recovery and moving the pilot safely to a hospital in Ipoh to be treated," he added.
However, the pilot, identified as Hong Kong-born Captain Richard Chan, 58, eventually died, the News Straits Times (NST) reported.
Perak police chief Datuk Mohd Yusri Hassan Basri said the body was transported via helicopter to the Raja Permaisuri Bainun Hospital in Ipoh for a post-mortem.
According to NST, the pilot had lost consciousness during the rescue mission.
Reported missing 
The EC120B helicopter, operated by Heli Outpost Sdn Bhd, was reported missing yesterday after embarking on a private flight from Subang, Selangor, to Ipoh shortly after noon.
It had taken off from Sultan Abdul Aziz Shah Airport at 11.37am and was supposed to have landed at the Sultan Azlan Shah Airport at 12.37pm.
At 12.16pm, however, it lost radio contact with the Kuala Lumpur Air Traffic Control Centre (KLATCC).
The KLATCC's radar system also recorded a sharp loss of altitude of the helicopter in less than one minute.
According to the CAAM, the on-duty air traffic control officer tried to make contact with the pilot but no distress call was made.
Coordinates provided by CAAM indicated that the helicopter's last known position was near the Chikus Forest Reserve near Langkap in Teluk Intan. – Sept 12, 2022