THE Malaysian Anti-Corruption Commission (MACC) is believed to have made headway in its investigations into Bersatu's source of funding with several political donors been summoned to explain their contributions to the party.
Sources with knowledge of the investigation told The Star that this is linked to the recent freeze on the party's accounts.
"Aside from Bersatu officials, investigators also called up political contributors," one of the source told the mainstream daily. "Investigators wanted to find out if their contributions were in view of projects or contracts awarded to them or if they were given assurances of future projects".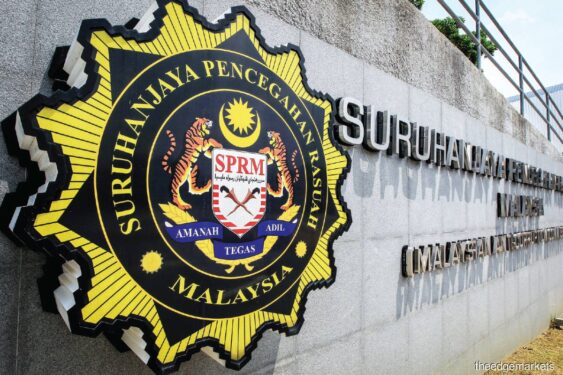 However, it could not be determined how many of Bersatu's political contributors had been called up for their statements to be recorded, according to The Star.
Earlier reports suggested that Bersatu had received donations from about 10 contractors said to have been awarded various public projects when the party was in government (during the tenure of its president Tan Sri Muuhyiddin Yassin as prime minister).
The same source said it was unlikely that the frozen accounts would be released any time soon despite having received a request from Bersatu as investigations were still ongoing.
"There are still issues that need to be answered with regard to the money that was deposited into Bersatu's accounts." justified the source. "There are also more individuals that need to be called."
To recap, the MACC has recently confirmed the suspension of Bersatu's bank accounts to allow for a probe be carried out under the Anti-Money Laundering, Anti-Terrorism Financing and Proceeds of Unlawful Activities Act.
Confirming that the probe was not related to the COVID-19 stimulus package funds, the freeze of Bersatu's bank accounts is to facilitate the graft buster to probe money flow and the RM300 mil the party was said to have received which it believed came from contractors who had been awarded projects under the previous administration.
According to sources, about RM40 mil was left in the accounts when they were frozen by investigators. Bersatu had asked for the MACC to lift the freeze on its bank accounts last week. – Feb 13, 2023