PENANG deputy chief minister II Prof P. Ramasamy reckons he knows the real reason why caretaker prime minister Datuk Seri Ismail Sabri Yaakob wants to avoid sparring with the other prime minister candidates ahead of national polls. 
Ismail, who is Barisan Nasional's (BN) candidate for the country's top office post should the coalition wrest control of Putrajaya in the 15th General Election (GE15), has twice so far rejected challenges to hold such public debates.
This after Pakatan Harapan and Perikatan Nasional's (PN) respective chairmen and prime minister candidates, Datuk Seri Anwar Ibrahim and Tan Sri Muhyiddin Yassin, said they wanted to debate with their counterparts prior to the Nov 19 elections.
Ramasamy pointed out that there is nothing wrong with having good debates between leaders of both sides of the political divide.
"It is not that there were no debates at all between key figures in the Government and the Opposition in the past," the DAP Penang deputy chairman noted in a statement today.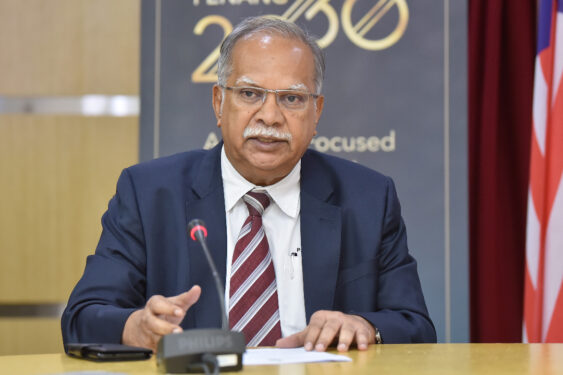 He added: "There is no such thing as winning or losing in debates; it is more about Government leaders explaining policy decisions on a variety of matters."
Debates, Ramasamy explained, provide an occasion for the Opposition leaders to present their side on the state of affairs of the country.
Therefore, public debates should be seen as something that is beneficial to the public rather than benefiting the politicians, irrespective of their ideological leanings.
"Given this, I don't understand why Ismail has brushed aside the call for a debate with the Opposition leader," the Perai assemblyman said.
"A man of action"
He noted that the UMNO vice president had claimed he was a "man of action" rather than a person who merely engages in "empty conversations".
Even so, since Ismail might become the prime minister should BN wrest control of Putrajaya come GE15, why shy away from a healthy debate, asked Ramasamy.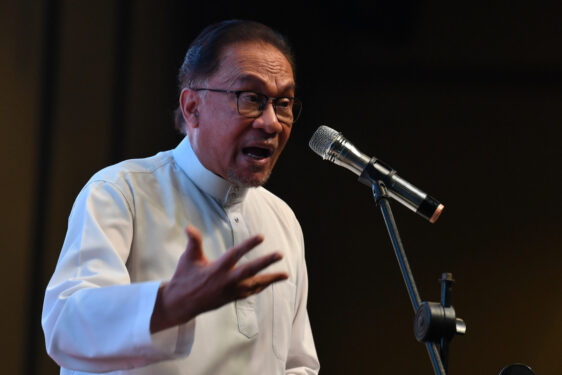 "At the end of the day, the debate might not be informative to the public, but it doesn't matter," he said. "The public wants to see firsthand how the two potential prime ministers deal with issues pertaining to the future of the country."
And while Ismail might appear not much of a debater, one never knows until he is put on the spot, Ramasamy argued further.
Similarly, Anwar might outsmart Ismail, but Ramasamy doubts he would be able to convince the BN or UMNO supporters.
"The debate, as Ismail described, might end up merely reinforcing the respective positions of the debaters on the political divide," he agreed. 
Whatever the case may be, Ramasamy said Ismail is no judge as to the futility of having debates.
"Ismail might think that having debates detracts from action (but) I think Ismail might not be telling the truth. He might be afraid that taking part in a debate might expose his political immaturity.
"This is the real reason why he wants to avoid a debate with Anwar; he might think that he might have everything to lose and Anwar everything to gain." – Oct 30, 2022
Main photo credit: Bernama