DEPUTY Prime Minister Datuk Seri Ahmad Zahid Hamidi has today performed the groundbreaking ceremony for the RM250 mil iconic MIC headquarters (HQ) which encompasses two majestic towers and a variety of facilities such as a four-star hotel, service apartments, a huge conference hall and business premises.
Poised to be completed within four years – or in time for the 16th general election (GE16) – the complex which marks MIC's 70-year-old political journey – should be viewed as a prudent decision for Malaysian Indians "that are both strategic and far-sighted, according to MIC president Tan Sri S.A. Vigneswaran.
The current MIC HQ which is seven-story high was open in 1973 – some 50 years ago – during the tenure of the party's sixth president Tan Sri V. Manickavasabam (1973-1979).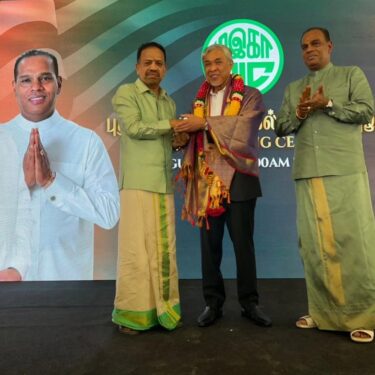 "When the current MIC building was completed and opened in 1973, it stood not only as one of the tallest structures in town but it embodies a statement "that MIC is here to stay and forever committed to protecting the interest of the Malaysian Indian community." Vigneswaran pointed out in a souvenir book.
"I'm glad to say that building our new MIC complex should be viewed as a prudent decision for the future of the Indians that are strategic and even far-sighted. In reality, it is a constant effort to help our party become independent of others and to be able to contribute more significantly to the Malaysian Indian community."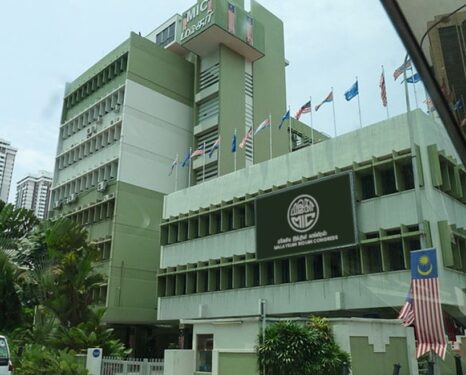 The new building will comprise two towers with Tower One boasting 35 stories of office space and a hotel while the second tower will function as a residential condominium.
"The new MOC building will also have a conference hall capable of accommodating about 2,500 people. There will be eight storeys of car park facilities with shops on the ground floor of the building.
Meanwhile, MIC's deputy president Datuk Seri M. Saravanan expects revenue stream from this building project to further the party's financial base.  – Aug 21, 2023