Editor's note: This is the second part of the article published earlier on FocusM titled "Embracing the beauty of Sabah and Sarawak for a more inclusive Malaysia" where the author lamented the disparities between Peninsular and East Malaysia and the hurdles East Malaysians have experienced in their quest for a more inclusive Malaysia.  
ALTHOUGH both East Malaysian states contribute tens of billions of ringgit in oil revenue to the federal government every year, Sabah and Sarawak have not reaped the many economic benefits, much less the spillover effects from the oil and gas production. 
Taking Budget 2022 as an example where Peninsular Malaysia still received the most development allocation at RM322.3 bil while in contrast Sabah and Sarawak only received a mere 3% of the total development allocation.  
Sabah collected 1.6% of total development allocation (RM5.2 bil), while Sarawak got 1.4% of total development allocation (RM4.6 bil).  
Thus, when comparing the annual development funding between Peninsular and East Malaysia, the federal government still focuses on and prioritises the interests of Peninsular Malaysia.  
Having said that, fair financial allocation and development budget would gradually enhance the relationship between Peninsular and East Malaysia.  
The current administration could consider allocating state development grants based on the total land area of each Malaysian state during the tabling of Budget 2023 on Oct 7, bridging the development gap between Peninsular and East Malaysia effectively.  
In the next decade or so, Malaysia could benefit by drawing more revenue from Sabah and Sarawak.   
The Department of Statistics Malaysia (DOSM) indicated that Kuala Lumpur (including Putrajaya), Selangor, Penang, Johor, Sabah and Sarawak's gross domestic product (GDP) share in 2021 are at 16.7%, 24.8%, 7.1%, 9.6%, 6.7%, and 9.6%, respectively. 
With plenty of land available in Sabah and Sarawak, East Malaysian states could contribute more economic benefits to Malaysia through agriculture, manufacturing and tourism industries.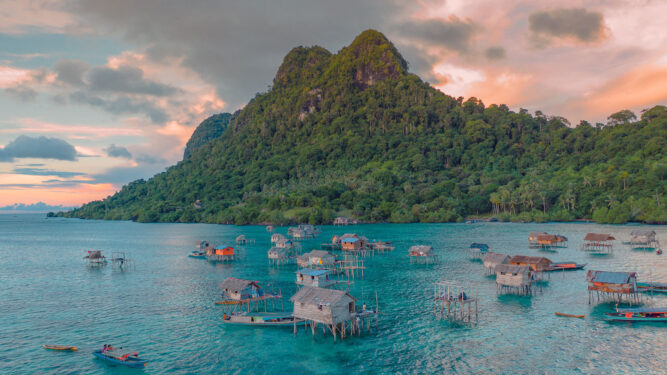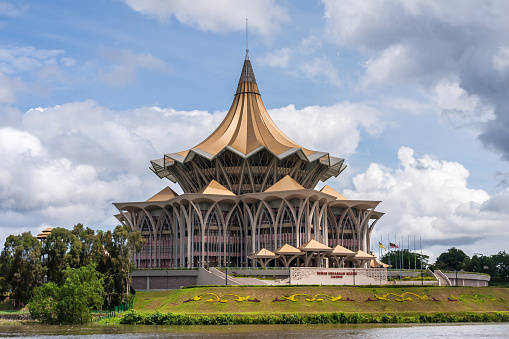 The combined future GDP share of Sabah and Sarawak could even surpass the current GDP share of the Klang Valley (i.e., Kuala Lumpur, Putrajaya and Selangor) at 41.5%.  
For Malaysia Day this year all the political leaders should continue advocating for the ongoing struggles of Sabahans and Sarawakians so that they are not "deprived" of access to good basic infrastructure.  
We should bear in mind the rapacity displayed in the case involving former Prime Minister Datuk Seri Najib Razak's wife Datin Seri Rosmah Mansor that had led to the failure of the RM1.25 bil solar hybrid power system to be installed in 369 rural schools in Sarawak. 
And not to forget, there are four remaining issues that have yet to be resolved under the Malaysian Agreement 1963 (MA63). 
One of these is the respective territorial rights of Sabah and Sarawak over their continental shelves (i.e., the coastal land or seafloor submerged under waters as self-limited by a certain level of depth) including the sea, the seabed and the subsoil – the layer of soil underneath the seabed.  
The remaining three issues include oil royalty issues and petroleum cash payments, oil minerals and oil fields, as well as the Territorial Sea Act 2012 [Act 750].  
Ideally, Sabah and Sarawak's exclusive control of the continental shelves should be up to 200 nautical miles. Nonetheless, through legal manoeuvrings by the federal government, both East Malaysian territories have only up to 12 nautical miles from their shores.  
And then the Territorial Sea Act 2012 [Act 750] went further to delimit Sabah and Sarawak's control of its seabed/continental shelf to only three nautical miles (5.5km) from the coast.  
Although a huge mistake was made in the 1976 Petroleum Agreement, Sabah and Sarawak still have full autonomy to regain control of their continental shelves by challenging the Territorial Sea Act 2012 [Act 750] as unconstitutional and contrary to MA63. 
Therefore, regaining control of the continental shelves of Sabah and Sarawak should come along by rejecting the Territorial Sea Act 2012 [Act 750].  
Opposing the Territorial Sea Act 2012 [Act 750] would enable Sabah and Sarawak to expand their economic potential by building more oil refineries within their states, among other policy measures to boost economic and infrastructural development.  
In a nutshell, Sabah and Sarawak leaders should always bear in mind the commitments listed under MA63 and voice out on behalf of the people, ensuring Sabahans and Sarawakians are able to enjoy the welfare and benefits that they deserve.  
Sabahans and Sarawakians would feel a stronger sense of belonging in their beloved country which in turn further strengthens national unity and nation-building.  
Finally, East Malaysian leaders should constantly champion an "ideology" of love and tolerance and total acceptance of the differences to be fully emulated by Peninsular Malaysia.  
Thence, West Malaysians, like their East Malaysia compatriots, can come to embrace the beauty of cultural inclusivity and plurality which, in effect, is the character of the nation at its heart. – Sept 16, 2022 
Amanda Yeo is Research Analyst at EMIR Research, an independent think tank focused on strategic policy recommendations based on rigorous research. 
The views expressed are solely of the author and do not necessarily reflect those of Focus Malaysia. 
Main photo credit: Selangor Journal