EIGHT residents living in Kuala Lumpur will be proceeding with their lawsuit against Kuala Lumpur City Hall (DBKL) over the local authority's "outdated" plan to mitigate flash floods.
On Monday (Sept 19), the eight individuals sent a letter of demand (LOD) to DBKL to gain information on flood mitigation plan updates in the capital city.
This after the auditor-general (A-G) last month highlighted several failures on the part of DBKL to carry out flood mitigation projects proposed in its flood master plan for this year.
In response, DBKL on Thursday (Sept 22) issued a press statement to say that there is an existing plan for this year and that it, alongside relevant agencies, is mitigating floods based on this plan. 
In a statement today, lawyer Lim Wei Jiet, representing the eight, said DBKL's Pelan Tindakan Banjir Kilat 2022 does not contain "adequately-detailed information" on its flood mitigation strategy for the city.
He said doing so would allow for meaningful engagement, scrutiny and accountability by the public.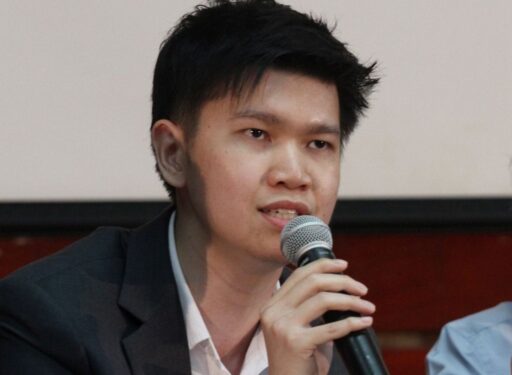 Besides that, the plan, which was published in May 2022, was drafted before the Auditor's General's Report 2021 was released in August 2022 – and does not take into account the multiple weaknesses identified by the A-G, which he said is crucial to mitigate flooding in Kuala Lumpur. 
"Simply put, the Pelan Tindakan Banjir Kilat 2022 is an outdated plan which is inadequate to deal with the incoming monsoon season," said Lim.
"For the above reasons and due to the gravity and urgency of the matter, we have no choice but to file the suit in court."
He added that the group hopes the judiciary will compel DBKL and Federal Territories Minister Datuk Seri Shahidan Kassim to provide them with the required information – for the sake of all Kuala Lumpur residents.
The eight individuals are former Malaysian Bar president Datuk Ambiga Sreenevasan, Kiu Jia Yaw, Muhammad Taufiq Mohd Razak, Farah Syahidah Shamsuddin, Safiya Spahic, P. Geethananthini, Shah Fariq Aizal Sha Ghazni and Nur Aneesa Mohammad Nizam. 
"What's the latest on your flood mitigation plans?"
In their LOD, they noted that the A-G's report concluded that only eight out of 104 (or 7.7%) flood mitigation measures proposed in the 2017 master plan have been implemented or are in the process of implementation by DBKL.
According to the A-G's report, the problem of flash floods continued to remain unsolved because DBKL had not fully implemented proposed short-term flood mitigation measures (2018-2022) under the master plan.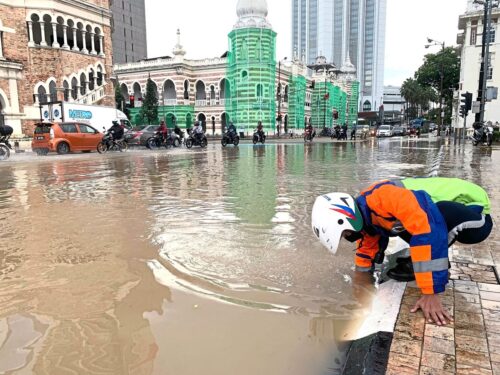 "Furthermore, there are weaknesses in aspects of programme management, including the appointment of contractors, contract administration, maintenance work as well as components and configuration of flood reservoirs and recreation ponds," the audit report wrote.
As such, the eight residents want to know the current status of ongoing flood mitigation measures – such as five short-term ones that have not been implemented in the highly flood-prone areas encompassing Jalan Tun Razak, Persiaran Ampang Hilir and Jalan U-Thant.
The residents said such information is necessary in order for them and the public to scrutinise DBKL's flood mitigation measures and ascertain whether they are adequate, and provide feedback if they are not.
"Such transparency of information is crucial for public awareness and to enable public participation which, in turn, is a cornerstone of good public policy-making. 
"This is especially important for an issue as serious as floods, which has caused untold destruction to lives, livelihoods and property in Kuala Lumpur in the past," they said.
The last time several areas in the capital were hit by flash floods was in April and May following a downpour. – Sept 25, 2022
Main photo credit: Bernama