ACE Market-listed 'mini conglomerate' Sersol Bhd has held an extraordinary general meeting (EGM) this morning which culminated in the removal of three directors and the successful appointment of three new directors.
Simultaneously, the Kuala Lumpur High Court has ruled that the appointment of four directors on June 12 and 22 this year are illegal and invalid.
With the completion of this significant change and the court's ruling, the company's managing director Datuk Wira Justin Lim Hwa Tat and his non-executive chairman father Datuk Lim Tiong Siang and two other directors Shazreen Mohd Hatta and Sia Meng Chan also lost their positions on the board to the new shareholders.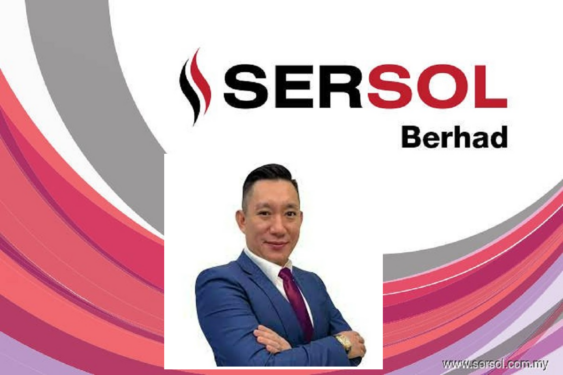 Justin who transitioned from director to the company's head honcho is believed to have fled abroad to avoid an investigation into allegations of abuse of power by the Malaysian Anti-Corruption Commission (MACC).
The new shareholders of Sersol successfully convened a special shareholders' meeting today with the primary goal of removing the board led by Justin and also to distance themselves from the Lim family.
The three new appointees to the Sersol board are Datuk Mohamed Suffian Awang, Alan Ling Sie Kiong and Tan Tong Lang.
Bankruptcy charges
Apart from being sought after by the MACC, Justin is also facing dire financial straits due to money owing to the Export-Import Bank of Malaysia (EXIM Bank) amounting to US$33.98 mil as of May 31, 2017 (excluding late charges and judicial cost) according to the bankruptcy notice filed against him by EXIM Bank dated Jan 17, 2022 at the Shah Alam High Court.
Interestingly, Justin's wife, Poppy Capella, is herself involved in a scandal related to the Miss Universe pageant in Indonesia. She had had her Miss Universe Indonesia hosting license revoked and was stripped of her position as a director of the Indonesian beauty pageant organisation due to allegations of misconduct.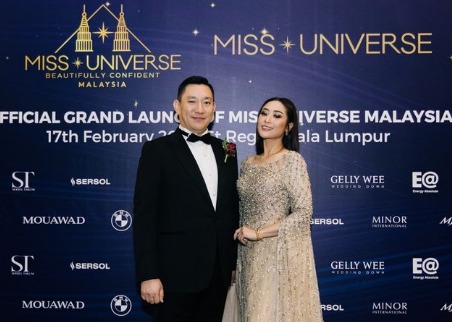 The Indonesian Miss Universe pageant segment required participants to undergo a naked inspection which turned into a serious harassment issue. Now, she is facing charges by the Indonesian police and may not only lose the hosting rights but also face legal action.
As for the "protagonist" of the Sersol special shareholders' meeting today, Justin who had previously served as a director for several listed companies has been sought by the Malaysian graft buster agency to facilitate its investigation into an internal third-party payment incident.
While the MACC has been actively 'sniffing' his whereabouts, Justin has not surfaced to assist in the investigation.
In fact, the new major shareholder of SERSOL had sent a "misconduct" notice to Justin on July 21, demanding his return to the office within a week but to no avail.
Headquartered in Johor, Sersol which has been listed on the ACE Market of Bursa Malaysia since 2004 is an investment holding company dealing with new industries such as aviation, energy, property development, healthcare and green technology.
At the close of today's market trading, Sersol was up 1 sen or 6.45% to 16.5 sen with 7.33 million shares traded, thus valuing the company at RM121 mil. – Aug 25, 2023