VISIONARY developer Sheng Tai International Sdn Bhd welcomed the entry of Karl Lagerfeld to The Sail Melaka on Monday (June 12), marking a pivotal milestone for the heritage city as well as the country's fashion and hospitality industries.
The introduction of the Karl Lagerfeld Tower, which will comprise a hotel and branded residences, sets an unprecedented standard as the first Karl Lagerfeld hotel in Southeast Asia.
The iconic fashion house's developments will be situated within The Sail Melaka's prestigious Fashion Tower, which will be the first of its kind in Malaysia.
The endeavour is part of a series of transformative initiatives led by Sheng Tai International chairman and president Datuk Leong Sir Ley. It is also set to establish Melaka's position as a vibrant and thriving fashion city in the region.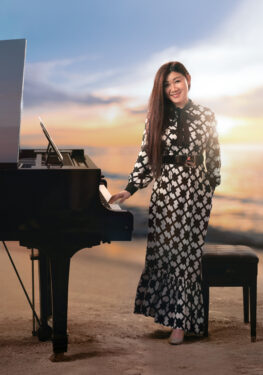 Making Melaka a centre for fashion while leveraging the city's uniquely rich heritage and culture is their vision, according to Leong.
"Our long-term goal is to not only nurture local talent, but also welcome global investments, creating a wave of opportunity and prosperity in the country. We're delighted to have Karl Lagerfeld and their forward-looking ethos on board with our plans for the future."
Moreover, the groundbreaking announcement was unveiled during an exclusive event attended by esteemed dignitaries, industry leaders, and regional investors which took place in the Encore Theatre in Melaka.
The event was graced by the presence of the Melaka Chief Minister Datuk Seri Ab Rauf Yusoh and Karl Lagerfeld CEO Pier Paolo Righi.
"The state government remains steadfast in its commitment to transform the state into a premier destination for travellers while simultaneously establishing it as a prime investment hub," said Ab Rauf.
He also noted that he is pleased to hear that Sheng Tai International is actively enhancing the state's profile as a travel and investment destination.
"This project is important not only for Sheng Tai International, Yong Tai Bhd or Karl Lagerfeld but also for this historical state, its property and tourism industries and the community at large.
"I believe this ingenious idea will not only boost the city's tourism industry but also boost sales. I'm excited and looking forward to the impending success of this project for its benefit to our beloved state and its people."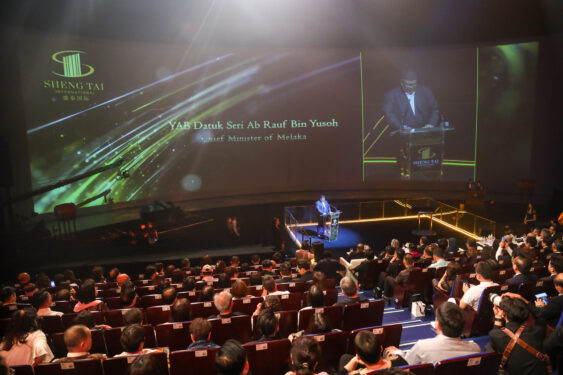 Furthermore, with an impressive property portfolio spanning 165.5 acres of prime real estate in Melaka (from the combined developments of The Sail at 27.5 acres and the 138 acres of land where the Encore theatre sits) this area will form the amazing City of Hope.
"I am honoured to present the vision behind the City of Hope, a place where dreams have the potential to transform into reality.
"We call it the City of Hope because within its embrace, the power of hope is amplified. The city brings hope for youth, health, happiness and most importantly, it enables every individual to aspire to a life of luxury, comfort and fulfilment," added Leong.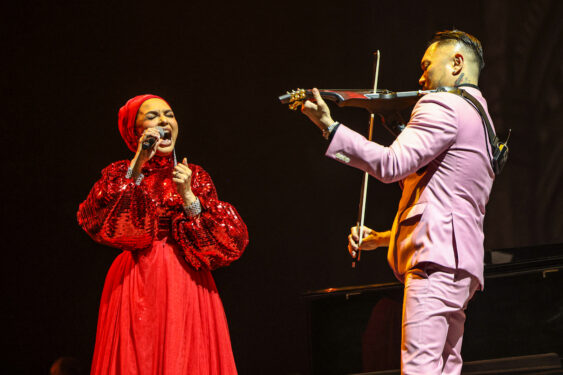 The evening was a spectacle of artistry and entertainment. It showcased a cultural fashion show featuring emerging talents who were recently discovered through a model search organised by the Sheng Tai F Academy, which provides a platform at Encore Theatre for these talented individuals in art and culture to pursue their dreams.
There were also traditional Gamelan and musical performances by Noryn Aziz and Dennis Lau, alongside a mesmerising hologram and drone show, resounding drums and spectacular artistry with water, all of which culminated in a grand display of fireworks that lit up the city skyline.
The spotlight of the night was Leong's piano performance, which added a touch of musical brilliance to the event. – June 15, 2023