FURTHER to objections raised by retirees and senior citizens over use of the MyJPJ app versus the use of the current physical road tax sticker and physical driver's license plastic card in your article "Retiree: Elderly M'sians to face challenges in adoption of MyJPJ app" dated Feb 12, 2023, I would like to add that motorists and vehicle owners should be given the choice to use the MyJPJ smartphone app or the physical motor vehicle license windscreen sticker and their physical driver's license, whichever they are more comfortable with.
While I am a senior citizen who will be 69 years of age in three months' time, I am, however, also an electronics engineer who installed and maintained computer and communications equipment from 1982 till 1992.
I have also been writing about computers, communications and information technology since 1994 until today and have continued to work with computers, smartphones and communications equipment and have conducted many product reviews of PCs, mobile phones and smartphones.
Therefore, I am tech-savvy enough and personally have no problem with installing and using the MyJPJ and other smartphone apps.
To try it out, I installed the MyJPJ app on my smartphone and successfully registered myself for the first time, and yes it works to inform me about the status and expiry date of my car's motor vehicle license and insurance, as well as the status and expiry date of my driver's license.
However, instead of going through all the rigmarole of logging into the MyJPJ app, I can more easily and conveniently check those details out by looking at the motor vehicle license sticker on my car's windscreen, pull out my driver's license from my wallet and read its expiry date and pull out the file folder containing my insurance cover note.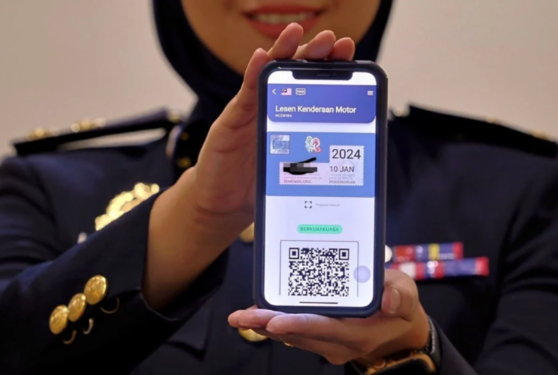 Even for enforcement officers such as traffic policemen, it is so much easier and faster to read at the motor vehicle license sticker behind the windscreen and ask the vehicle's driver to show his or her physical driver's license to him.
The only advantage of the MyJPJ app in this case would be if these physical documents are forgeries, in which case the MyJPJ app would show their true status or their non-existence.
Thus, I fully agree with the objections raised by persons quoted in your article that not everyone is capable of using smartphone apps.
From my own experience with some of my friends and neighbours, besides messaging and posting pictures and videos on social media, some of them find it difficult to perform slightly more complex tasks on their smartphones such as booking an e-hailing taxi, checking their bank account, perform mobile banking, check their telephone bills and so forth on their smartphones.
As such, it is unfair to compel every member of the public, irrespective of age, to use smartphone apps such as MyJPJ, when the earlier methods were easy, simple and uncomplicated to use and to top up the stored credit over the counter where applicable.
For instance, as a resident of Petaling Jaya, I am pretty upset with the Petaling Jaya City Council (MBPJ) for ending the option allowing motorists to continue to use scratch parking coupons in 2023, and to leave us with no choice but to pay for parking using the Smart Selangor Parking app or some other applicable smartphone apps on our smartphones.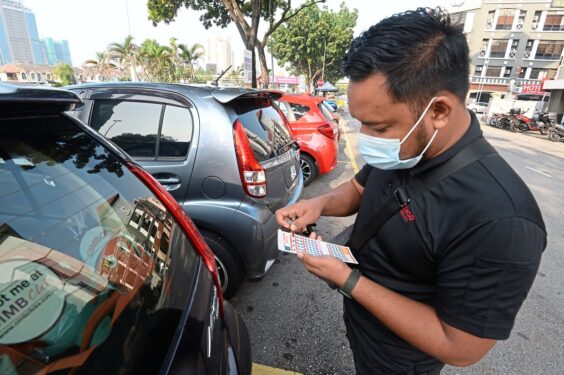 Booklets of those scratch parking coupons used to be easily available from authorised dealers such as a popular Chinese medicine-shop-cum-mini-market and at a popular mamak restaurant in my neighbourhood.
Also, smartphone displays are not always easy to view especially outdoors under daylight. I face this problem when trying to book an e-hailing taxi when outdoors during the day.
Moreover, there are issues such as whether the mobile data connectivity is good enough, whether one's smartphone battery charge is low, or whether one's smartphone's memory capacity is enough to support the app running smoothly for smartphone apps such as MyJPJ, Smart Selangor Parking and others to work effectively.
Simply put, it does not make sense the way banks, insurance companies, telecommunications companies and government departments are compelling the public to use smartphone apps to check and pay their monthly statement, pay their bills and pay for parking when existing simpler and more straightforward physical means have worked fine all these years.
Some say that they have adopted these digital online means to go green to save the planet, to reduce carbon emissions and to reduce global warming, but in reality this is all about them saving money for themselves by making it more inconvenient for members of the public or their customers, some of whom do not know how to use such digital and online facilities or are not comfortable with using them.
Also, some of these apps which involve stored credit, give their customers no choice but to top up their credit by allowing the app direct online access to their bank account.
This increases the exposure and risk of customers' bank account details being hacked by malicious parties through malware on their smartphones itself through malware which has infected the smartphone app itself.
From time to time, there have even been several reported cases of customers' sensitive private data being leaked by rogue human employees of these various entities entrusted to store our data securely!
On a personal level, security is one of my major concerns, especially with an increasing number of such smartphone apps out there, which in turn increases the target size and consequently the risk of exposure to their security being compromised by malicious parties.
So to give members of the public no choice but to use smartphone apps or to log in through an organisation's portal through a web browser to check the status of their motor vehicle license, insurance, driver's license and pay for parking is techno-fascism.
Hopefully, more people will speak up against this techno-fascism and put pressure on the authorities and the various entities concerned, to put a stop to their misguided idea of "sophistication".
Do not be afraid of them calling us "luddites" when we speak up in defence of our own interests.
Once again, let those who want to use such apps use them, but give others the choice to continue to use more traditional means which they are more comfortable with, and which have worked fine for us all these years. – Feb 13, 2023
Charles F. Moreira is a FocusM reader.
The views expressed are solely of the author and do not necessarily reflect those of Focus Malaysia.
Main pic credit: Buzzkini