ACE MARKET-listed radio frequency identification (RFID) specialist SMTrack Bhd claimed today that it has identified parties and individuals responsible for the baseless accusations against the company in relation with the implementation of RFID projects at toll plazas along the North-South Expressway (NSE).
Towards this end, the company is demanding a sum of RM100 mil as compensation for the damages and losses that were caused to the company, pledging that proceeds from winning its court case will go towards helping flood victims.
"On the advice of our lawyers – the law chambers of Fauzi & Nasser – we have sent a notice of demand, apology, cease and desist as well as initiation of legal proceedings to the individuals responsible," noted SMTrack Bhd's deputy executive chairman Azmi Osman.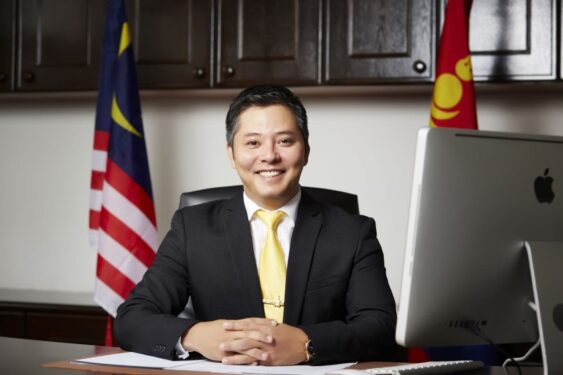 "The notice demanded a sum of RM100 mil to be paid by the individuals concerned to SMTrack as compensation for the damages and losses that they caused to the company. Besides that, the individuals shall deliver a public apology to SMTrack, and withdraw all the defamatory statements made."
Commenting on channelling the monetary compensation awarded by the court from its legal to a charity that helps flood victims, Azmi added: "We hope the public will support our action as this is important to help re-build the nation. We also believe that the donation will be a gesture of good faith on our end."
Recall that SMTrack had on Jan 31 offered a US$10,000 (RM41,900) reward to any informant who possessed evidence of the individuals or parties responsible in the spread of baseless accusations against the company on social media.
In so doing, the company also distanced itself from the RFID system supplied by Touch 'n Go Sdn Bhd (TnG) which is being implemented by expressway concessionaire Plus Malaysia Bhd at 83 toll plazas along the North-South Expressway (NSE).
In recent times, there have been hiccups under the RFID system that came into effect on Jan 17 at toll plazas between Juru and Skudai on the NSE. As a result, there had been severe traffic congestion as many motorists could not make their toll payments via the system.
Also on Jan 31, tycoon Tan Sri Lee Kim Yew who is also a former substantial shareholder of SMTrack had lambasted activist Badrul Hisham Shaharin (Chegubard) for alleged smear campaign by claiming that the Country Heights Holdings Bhd executive chairman was involved in the controversial RFID deal alongside SMTrack.
At the close of today's trading, SMTrack was unchanged at 18.5 sen with 61.45 million shares traded, thus valuing the company at RM127 mil. – Feb 9, 2022