A NEW study has revealed that only 29% of Generation Z respondents aged between 18 and 25 years old changed jobs to improve their work-life balance.
Similarly, just 21% of Generation X workers (45 to 57 years old) said that they worked fewer overtime hours to improve their work-life balance.
These findings were published in human resources solutions agency Randstad Malaysia's 2022 Employer Brand Research Generation report, which was released yesterday (Oct 3).
The report, commissioned by Randstad and independently conducted by Kantar TNS, surveyed workers and bosses to explore talent expectations across the different working generations.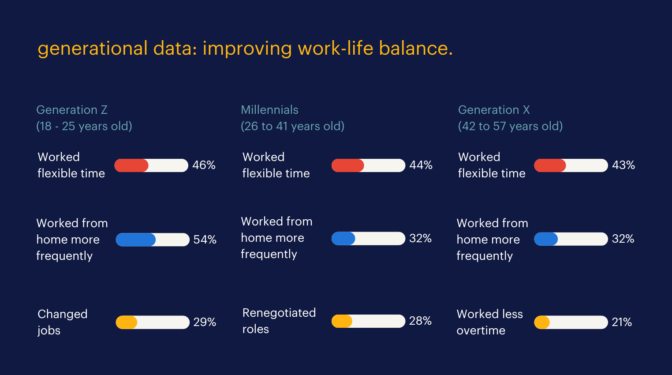 Randstad Malaysia country director Fahad Naeem said employees want more work flexibility after the COVID-19 pandemic as more and more workers want to gain better control over how they get to spend their time at work and in their personal lives. 
"Employers that expect their workers to return to the office full-time may face some resistance from their workforce, which may lead to higher attrition rates as people go on to search for companies that offer flexible work," he added in a statement.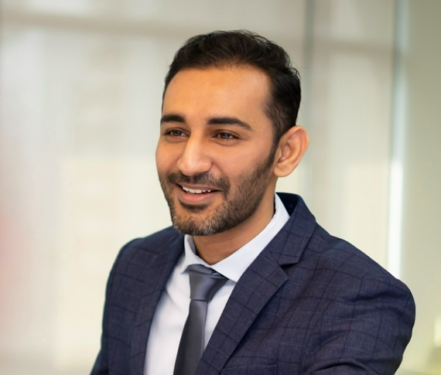 Naeem said Gen Zs, being at the early stages of their careers, are more likely to take the risk to switch to employers that are able to meet their expectations. 
On the other hand, millennials are likely to negotiate their roles and responsibilities so that they can continue working for the same company, indicating that they prioritise having job stability. 
"Some of these negotiations may include job rotation, career promotion or a reduction of workload," Naeem explained.
Millennials: Flexible work more important than healthcare benefits
Unlike their Gen Z and Gen X counterparts who wanted their employers to offer healthcare benefits to improve their work-life balance, millennials (those from Generation Y; born from 1981 to 1996) would rather have flexible working options.
According to Randstad Malaysia's study, more than half of the Gen Zs surveyed (54%) said that they want their employers to provide wellness and mental health support.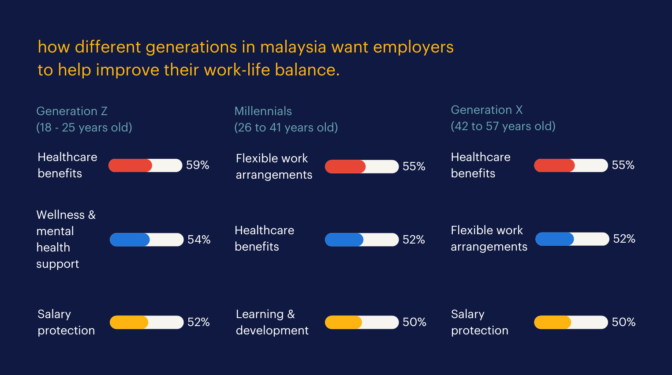 Commenting on this, Naeem said it was clear that the younger generations seek better lifestyle and healthcare support from their employers.
"Employers will need to take time to engage with their employees through surveys and discussions to not just understand their needs, but also take actionable steps to introduce new human resources (HR) initiatives to build a healthier and more productive workforce."
He noted that his employees work at home up to three days a week and enjoy flexible working hours as well.
Besides that, all Randstad Malaysia employees get three days of family care leave on top of their annual leave days to spend more time with their loved ones, especially for momentous occasions such as graduations and birthdays.
"By removing the stress of having to be at work on time and creating more focus time for them, our employees are able to perform better at work and create more career progression opportunities for themselves," he said.
Naeem noted that the 2022 Randstad Employer Brand Research report provides employers with a unique opportunity to uncover new insights and validate their assumptions about employees and job seekers.
He added that the independent research, which reached out to 163,000 respondents across 31 markets, including 2,524 who are based in Malaysia, in January 2022, is the most representative employer brand study in the world. – Oct 4, 2022