I READ with great interest Prime Minister Datuk Seri Anwar Ibrahim's (PMX) concern regarding students undertaking internship with companies and his appeal to industries to consider offering a minimum allowance for student interns to fund their transportation and meal allowance.
PMX's subsequent announcement that interns with government-linked companies (GLC) will receive a minimum allowance of RM800 was received with great relief.
In the late 1990s while in Budapest attending a science and technology meeting, I was honoured to be offered a position in the technology policy and research (TPR) department of the then newly established Multimedia Development Corporation (MDC) (now Malaysia Digital Economy Corporation or MDEC) by its first executive chairman the late Tan Sri Dr Othman Yeop Abdullah.
Recognising the importance of introducing an Internship Programme for university students to gain experience especially in ICT via attachment with the MSC (multimedia super corridor)-status companies. TS Othman had requested that I develop a plan and programme for student internship with the MSC-status companies for the MDC.
My team visited selected global companies including SHELL and Motorola to learn about their internship programme.
We also visited a number of MSC-status companies to gather their views and opinions about our new programme, including gauging their willingness to offer a minimum allowance for the interns as we recognise that students from families of lower income group would find travelling to the companies in Cyberjaya a "financial strain".
Building competence
Some of companies did not agree to our proposal of minimum RM500 allowance for the interns, citing that they were offering opportunities to train the students free of charge. However, as more than 50% were supportive, we then introduced this as part of the programme provision.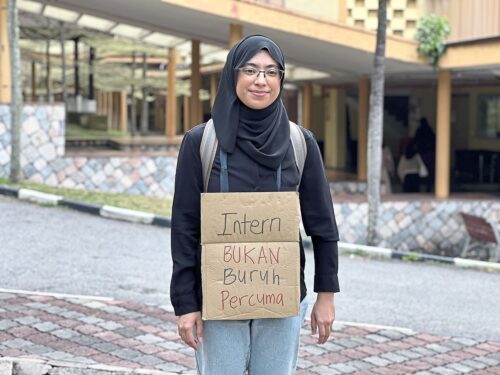 The MSC-status companies had also highlighted that although Malaysian students were generally great in technology, their communication and presentation skills could be further improved.
Following from this input, my team discussed with MDC's partner on MSC student programmes, the then Science, Technology and Environment Ministry (MOSTE), while appealing for additional budget to introduce three modules; (i) interview techniques; (ii) communication and presentation skills; and (iii) report writing for the students prior to their attachment with the MSC-status companies.
With the additional budget, we developed and introduced the MSC student attachment programme not only for attaching students to MSC-status companies but also offering interns exposure to highly relevant topics required in industry: interview techniques, communications and presentation skills and report writing which we found out later was also offered by selected ivy-league universities overseas as part of their students' attachment programme.
Proposals for Malaysian government
Speaking from past experiences, below are some proposals that can be considered:
Continue to seek companies support to offer attachment to interns to gain industry experience with the support of a minimum allowance.
The government to provide additional funding to offer students modules on (i) interview techniques; (ii) communications and presentation skills as well as (iii) report writing.
The government to review its present policy of requiring scholarship-funded students to immediately return to Malaysia upon their graduation and instead to allow these students to work and gain industry experience overseas.
This will enable the students to be exposed to new technologies and to be able to learn new business models, management, financing, administration and marketing best practices to build their skills and competency which would be immensely beneficial for Malaysia when they return home.
If the government is concerned that the students may not return home if given such opportunities, Malaysia should adopt strategies of selected countries for its students to work, invest in start-up companies overseas and to appoint them as advisors to the Malaysian Government in several capacities.
This can be in the form of business angels to provide funding to our local start-up companies and to serve as business advisors to local companies by helping them to extend their network and marketing channels such as the case in India with its IT business mavericks working in the Silicon Valley.
By so doing, the students can in the future be able to contribute their ideas, advice or render support to the government by enhancing the nation's technology-based businesses as well as to propel socio-economic growth. – July 23, 2023
AN innovation & nuclear advocate, Sheriffah Noor Khamseah was the former head of the team developing the MSC (multimedia super corridor) Students Attachment Programme at the Multimedia Development Corporation (MDC) which is now known as the Malaysian Digital Economy Corporation (MDEC).
The views expressed are solely of the author and do not necessarily reflect those of Focus Malaysia.
Main pic credit: Malay Mail