A RECENT survey revealed that Malaysian employers are placing more emphasis on skills and are opting for full-time employees over freelancers or gig workers. 
This is according to HR platform BrioHR, whose SME Employer Sentiment Survey also found survey respondents are finding it difficult to find employees that have strong interpersonal, problem-solving and creative and innovative skills. 
The first 2022 BrioHR SME Employer Sentiment Survey was conducted from June to July 2022 and had garnered over 1,000 respondents from industry leaders from various small- and medium-sized enterprise (SME) sectors in Malaysia. 
What's more, the survey also found that more than 50% of surveyed respondents have actively recruited more employees in the last two years compared to pre-pandemic levels. 
"The survey did yield some interesting results. It is encouraging to see the SME sector actively recruiting, as it demonstrates that they have recovered from the effects of the pandemic over the last two years," commented BrioHR co-founder and chief executive officer Benjamin Croc.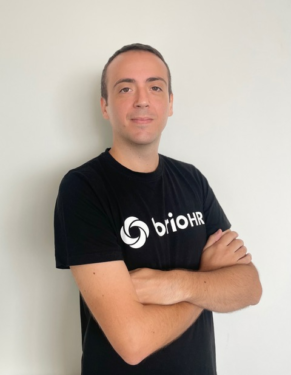 "The findings also show that it is becoming more difficult for the SME sector to find talent within the roles and skill sets required.  
In addition to the skills gap, they must deal with wage inflation and labour competition as many employees migrate to industries that meet their lifestyle needs." 
Meanwhile, the survey also found that there is a talent shortage in IT, marketing and sales, and that recruiting talent in these sectors continue to be a major challenge for employers in 2022. 
However, despite this significant talent shortage in the aforementioned sectors, 54.3% of survey respondents are hesitant to hire freelancers or 'gig workers' and would still opt for full-time employees. 
"This could be due to a number of factors, including company confidentiality, as these employees frequently work for multiple companies at the same time, often in the same industry," Croc noted. 
When it comes to employee recruitment, the survey further revealed that online platforms are still preferred, with the top three platforms for recruiting employees that respondents preferred were job listings, followed by LinkedIn and referrals from existing staff. 
Investing in growth and development of employees 
Croc noted that it is critical for businesses to invest in the growth and development of their employees, and that employees are less likely to look for work elsewhere if they are given the opportunity to contribute their expertise to the company's important projects. 
"As a result, businesses may want to take concrete steps to win the talent competition and these include new ways of recruiting talent; improving job design; resetting the company's compensation plan and work culture; and providing employees with a more robust career experience," he elaborated. 
While most survey respondents still prefer online platforms to recruit, referrals from within the company will result in faster hiring.  
"This is because employee referrals provide immediate access to talent as they are sourced through personal connections," Croc explained. 
"Aside from this, referrals allow your new hires to learn about your company from the perspective of an employee.  
"The new recruits will also have friends who can assist them in settling in quickly, reducing attrition and increasing retention. In some ways, your referral programme can also serve as an indicator of employee satisfaction." – Aug 12, 2022