ATTRACTING and retaining the workforce remains the top priority for CEOs and business owners alike as many employers struggle with workforce shortages due to the Great Resignation brought on by the COVID-19 pandemic. 
In light of half of the working population in Malaysia being represented by Gen Zs and millennials, international professional services network Deloitte carried out a survey to find out what exactly these demographics want from workplaces in Malaysia.
For the purposes of the survey, Gen Zs were defined as anyone born between January 1995 and December 2003, while millennials refer to those born between January 1983 and December 1994.
According to Deloitte's Global 2022 Gen Z and Millennial Survey, Gen Zs and millennials feel deeply concerned about the state of the world and their own futures. 
As such, they are reassessing their priorities in the wake of ongoing crises, and are actively trying to balance the challenges of everyday lives with their desire to drive societal change. 
Business leaders in Malaysia, thus, need to consider bold moves to address this, Deloitte Southeast Asia consulting director Lee Yun-Han said in a recent statement.
Cost of living a top concern
Cost of living is by far the top concern for Gen Zs and millennials. Many live paycheck to paycheck and are not confident they will be able to retire comfortably.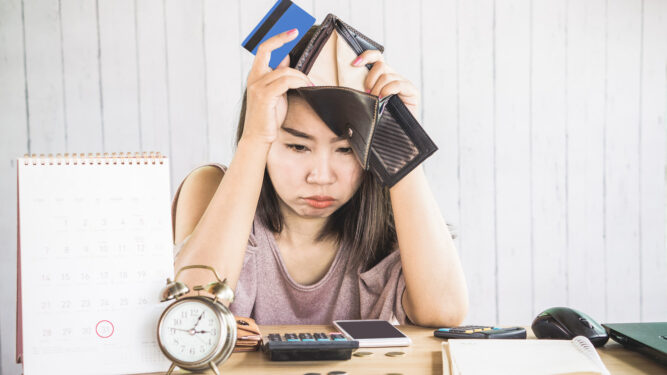 To make ends meet, more than four in 10 Gen Zs and a third of millennials have a part- or full-time side hustle in addition to their primary job.
At a broader societal level, they are deeply concerned about wealth inequality and are not optimistic that the economic situation in their countries will improve.
Flexibility a priority
Most Gen Zs (75%) and millennials (77%) prefer hybrid or remote work, but less than half currently have the option to do so. 
They value flexible work because it helps them save money, frees up time to do other things they care about and allows them to spend more time with family.
Having a good work-life balance is one of the top reasons why they choose to work for an organisation.
Mental health concerns on the rise
Nearly half of Gen Zs say they feel stressed all or most of the time. Millennial stress levels are also high but are down slightly from last year. 
Both cite their longer-term financial future, day-to-day finances and job and workload as the top three contributors to feelings of anxiety and stress. 
On the other hand, 65% of Gen Zs surveyed in Malaysia feel burned out due to the intensity and demands of their workload.
While employers are seen to be trying to address workplace mental health issues – more than half of respondents said their employer has been more focused on workplace well-being and mental health since the start of the pandemic – many do not believe the increased focus has resulted in any meaningful impact on employees.
"Business leaders need to up the game"
Malaysian workplaces need to up the ante to compete effectively and win the war for talent, said Lee.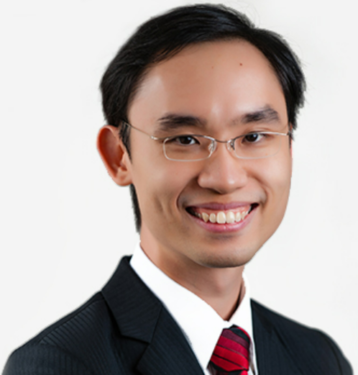 With the weakening ringgit against the US dollar, Malaysia is at higher risk of losing talent as global opportunities become increasingly more attractive.
"The Great Resignation signals a breaking point in response to ongoing dissatisfaction, increasing distrust in business and shocking events like the pandemic that have made many reassess their priorities. 
"Business leaders now have an opportunity to drive the sustained workplace changes that Gen Zs and millennials have long been asking for."
While compensation, better work-life balance and more learning and development opportunities are at the top of the list, addressing them requires more than a checklist of activities, noted Lee.
He added that the answer to addressing the cost-of-living concern is not to simply pay more but ensure that their Gen Z and millennial staff are moving towards higher value and more meaningful jobs that attract higher pay. 
To do so, he said business leaders need to fundamentally relook at the business and organisation from top to bottom and reimagine the work, workforce and workplace to be more productive, profitable and positioned better for the future.
"Providing flexibility cannot be solved merely with an HR policy document," he pointed out. "The deeper meaning behind flexibility is adaptability.
"Businesses and organisations will have to be nimble and able to quickly pivot to changing needs of customers, the workforce and the environment."
Lee also cautioned employers in Malaysia to invest heavily in accelerating the development of its corporate leaders before the country is overtaken by intense competition from its neighbours.

"Now is the time for business leaders in Malaysia to move away from incremental solutions to bolder and imaginative thinking to improve competitiveness and ultimately win the war for talent." – Sept 24, 2022
Main photo credit: NBC News