SWATCH Group CEO Nick Hayek has announced that the company will take legal action to recover its rainbow-themed "Pride Collection" watches that were confiscated by the Home Ministry in a series of raids at 11 Swatch outlets recently.
Hayek was reported as saying by Reuters that he was disappointed and concerned by the raids, and stressed that the watches' message of "peace and love" was not harmful to anyone.
Reuters also quoted Swiss newspaper Tages-Anzeiger as saying the company will pursue legal proceedings to retrieve the confiscated timepieces.
According to the report by The Edge business weekly, Home Ministry officers had raided Swatch stores nationwide, including at Pavilion Kuala Lumpur, One Utama, Sunway Pyramid, Setia City Mall, Mid Valley Megamall, Mid Valley Southkey, Sunway Putra Mall, Sogo KL, Queensbay Mall, Fahrenheit 88 and Suria Sabah on May 13-14.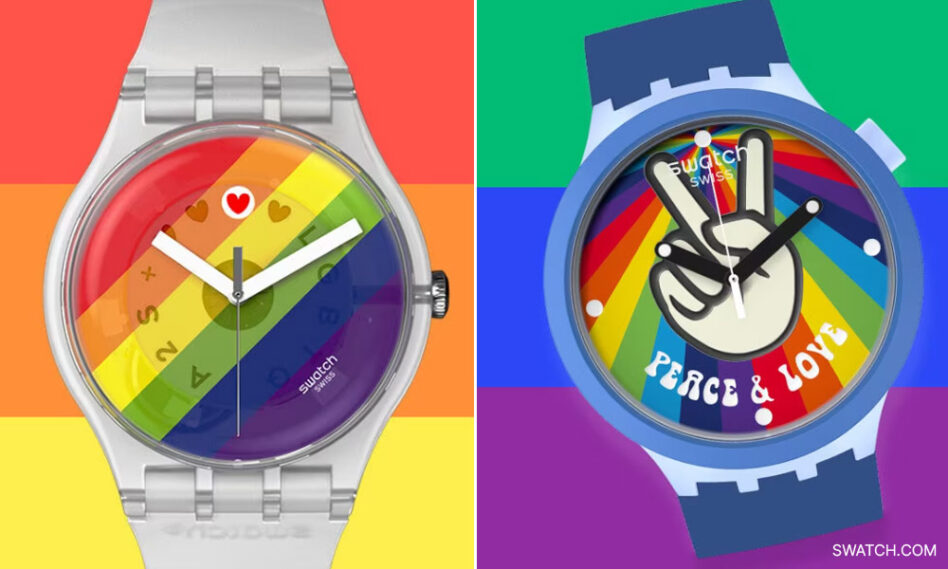 Further, it was reported that another five stores had received warnings – Kuala Terengganu City Centre in Terengganu, Aeon Kota Bharu in Kelantan, Aman Central Mall in Kedah, City Square in Johor and Viva City Megamall in Kuching.
The raid reportedly came after netizens linked the collection to British rock band Coldplay's support for the lesbian, gay, bisexual and transgender (LGBT) community.
The band is scheduled to hold its first concert in Malaysia in November, but a PAS leader has called for the show to be cancelled for promoting "hedonism and deviant cultures".
Yesterday (May 23) Muda deputy president Amira Aisya Abdul Aziz asked Home Minister Datuk Seri Saifuddin Nasution Ismail to explain Putrajaya's stance on the raids as she expressed concern about the "ambiguity" of what was perceived to be "harmful".
"Are we going to start raiding all shops that sell anything with rainbow or pride painted on it, including small businesses?" she asked.
The rainbow watches are part of the Swiss watchmaker's "Pride collection" which was designed to honour the pride movement and its message of equality and diversity.
The rainbow flag symbolises the LGBT movement which advocates for the rights of lesbian, gay, bisexual, transgender, and intersex persons. – May 24, 2023
Main pic credit: Keystone