CALL her the practically perfect nanny, nun, queen, drag queen, LGBT (lesbian, gay, bisexual, and transgender) ally, Broadway star, TV legend, silver screen Goddess. Dame Julie Andrews in short, is entertainment royalty.
When I first saw photos of her appearing in the news everywhere few days ago, I thought, oh no, a eulogy to my beloved star? I am not ready for this.
After all, who wouldn't when last year, we saw the passing of Christopher Plummer or Captain Von Trapp? I did not want my Maria, my classy Dame, seal the same fate.
Thank God, it was just a news about the American Film Institute (AFI) honouring her with Lifetime Achievement Award – one of the highest accolades in the movie industry.
And mind me, AFI, her award is overdue. She should have been awarded way before Denzel Washington, Steve Martin, Jane Fonda, Diane Keaton and other celebrities. But it is fine. Better be late than never.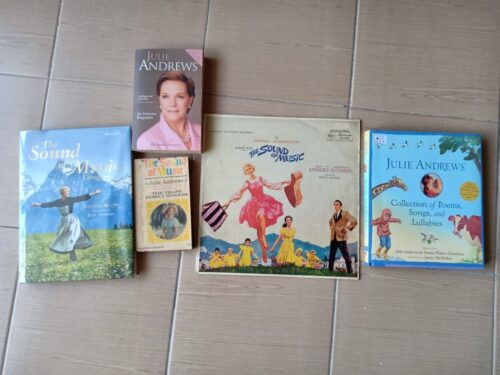 Supercalifragilisticexpialidocious Julie
Dame Julie has always been my idol during my growing up years. I saw her in many blockbuster movies … The Sound of Music, Mary Poppins, Victor Victoria and a string of other family drama movies.
Movie fans like myself were feasted with her extraordinary talents, her perfect diction and beautiful personality.
We had never heard anything bad about her, except only once when she attempted to ditch her "good wholesome nanny" image by exposing her breasts in the movie, S.O.B.
That's right. You hear that? It sent shockwaves around the world when she did that most unacceptable stunt! Parents went berserk or shall I put it, horrified!
But all were forgiven. Dame Julie is simply too sweet to be hated by us. Hence, this was put behind and she renewed our love for her as the Queen in Princess Diaries, Shrek and a couple of other movies.
My love for Dame Julie is well-known among my peers who watched me collecting her CDs, videos, VCDs and DVDs since age 14! I admire this classy Dame, not just for her talents but her compassion.
She called herself an LGBT ally. She advocates equality, and she is a philanthropist whose humanitarian efforts are globally recognised.
And what makes me love her even more is seeing her ability to change her game in career. After the botched surgery in the 1990's which damaged her vocal chords, Dame Julie could not sing again. But the world has not come to an end for her.
She channelled her energy into writing and became a voice talent, narrating for movies like Shrek, Despicable Me and even Aquaman.
Dame Julie has even written two memoirs, "Home: A Memoir of My Early Years" and "Home Work: A Memoir of My Hollywood Years" as well as an endless streak of children's books. And we could still see her in movies; at least, her voice for the matter.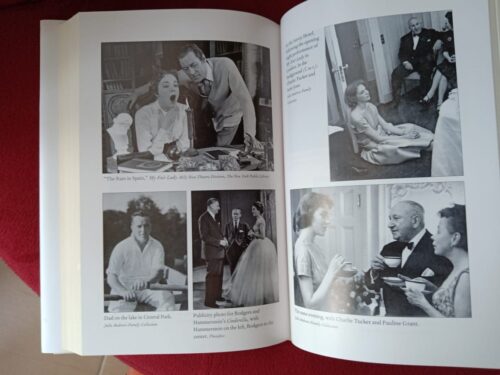 Still working at 86
Retirement is never in Julie's dictionary. I applaud her for this. As I am staring at her autographed photo which she gave to me over a decade ago, I feel blessed that I could still see her in the news and hear her vivacious voice.
Now that she has the coveted AFI Lifetime Achievement Award 2022 in her possession, I hope the Academy of Motion Picture, Arts and Sciences will also bestow Dame Julie with an Honorary Oscar although she already had a Best Actress Oscar for Mary Poppins.
But I think my biggest hope is a Tony Awards for her to complete her EGOT (Emmy, Grammy, Oscar, Tony). I was surprised to know Dame Julie has never won a Tony in spite of her awesome singing voice and early success in Broadway in The Boyfriend, Camelot and My Fair Lady.
She nearly got one in 1996 in Victor Victoria but she let the Tony slip away when she withdrew her nomination and stood with the egregiously overlooked cast. She felt the juries were unfair by only nominating her and not a single cast or crew was nominated. Such bold decision and generosity made me admire Dame Julie even more.
As sung in The South Pacific musical, "there's nothing like a Dame". A kind, classy, elegant, practically perfect Dame in every way. Thank you Dame Julie Andrews and congratulations! – June 12, 2022
Francis Yip is an award-winning writer and HRDF (Human Resource Development Fund)-accredited trainer. He is also the CEO of Franciswriter Dot Com and guest lecturer in The One Academy.
The views expressed are solely of the author and do not necessarily reflect those of Focus Malaysia.