IN a world where the education and learning landscape has been drastically altered by the COVID-19 pandemic, the demand for quality and accessible education support beyond what has been taught in school is booming. 
This is due to the numerous lockdowns in the past two years that had sent students flitting back and forth between physical and virtual classes, which had led to learning gaps and learning losses that the country's education system is still struggling to recover from. 
As a result, demand for online tuition has risen as more parents decided to opt for online lessons for their children. Meanwhile, parents and students who are concerned about their studies – especially those who are preparing for a major examination – have further sent demands for quality and accessible education support soaring to new heights. 
Bearing in mind the high demand for high-calibre and accessible online tuition, home-grown company Tavis Sdn Bhd has stepped up to lend a hand in remedying the situation through its newly-launched e-learning and online tuition platform. 
Accessible across all platforms namely desktop, laptop, tablet, mobile and web, the online tuition centre – which was launched on April 1, 2022 – currently offers live tutorials under Kurikulum Standard Sekolah Menengah ("KSSM"). 
In months to come, Tavis has plans to branch out to cover Kurikulum Standard Sekolah Rendah ("KSSR") and even extracurricular/professional courses. 
In the near future, Tavis will also be launching Question Bank that comes with artificial intelligence (AI) that provides analysis on students' strong and weak areas, and subsequently provide automatic recommendation on which topics students should be spending more time tackling. 
Interestingly, the online tuition centre is the brainchild of former Kuala Lumpur mayor Tan Sri Mohd Amin Nordin Abdul Aziz who, despite his retirement, had wanted to continue contributing to the society and believed that elevating the education standards in Malaysia will lead to long-term societal gains. 
"We aspire to be the go-to online centre for education of all kinds. To achieve that, we will strive to ensure everyone gets access to quality education from any corner of the country affordably, which is attainable when we achieve economies of scale," Mohd Amin, who is also Tavis chairperson, told FocusM. 
"These aspirations form the mainstay of our company's vision and mission."  
Standing out from the rest 
Amid tough competition from other players who had already caught on to the viability of online tuition, Tavis is undoubtedly a class above the rest thanks to the effectiveness of its integrated platform. 
The Tavis platform allows users to browse/purchase tuition classes, monitor timetables, attend classes, access learning materials for revision, practise exercises, sit for tests and ask tutors questions – all within the same platform.  
The cherry on top is its cross-platform software which allows it to be accessible via desktop (Windows & macOS), mobile (iOS & Android) and web (HTML5). 
Meanwhile, classes are live and conducted in in-house live studios to ensure consistency in video and audio quality while keeping technical issues to the minimum, with recorded lectures also made available after the live classes. 
In addition to its attention-monitoring feature, the online tuition platform also has a unique reward system in addition to an optional parents notification/reporting system which allows parents to get information on their child's learning progress and results. 
"We believe the key impediment to the adoption of online tuition is the inability to pay attention. To this end, we have incorporated an attention monitoring feature into our platform to keep track of students' concentration in class as well as their learning progress," Mohd Amin explained. 
"Of course, we also have important features such as breakout groups, live polling and whiteboard collaboration etc. to make classes more interactive." 
But beyond that, the most crucial aspect that allows Tavis to stand out from the rest of the players is its meticulous tutor selection process. 
"There is no doubt that well-qualified tutors are the backbone of all good tuition centres both physical and online, and Tavis doesn't fail to ensure that our tutors are able to conduct lessons in a captivating and effective manner," said Mohd Amin.  
Teachers with suboptimal explanatory skills tend to deviate from content standards and/or elucidate concepts in a roundabout way, which can confuse students and affect their learning absorption tremendously. 
"Being mindful of that, Tavis screens potential tutors beyond customary criteria such as extensive teaching experience, track records and language fluency and go to the extent of assessing their explanatory skills by having them submit a 15-minute mock teaching video on a specific topic," Mohd Amin explained. 
"We also do background checks by surveying their past students and reading online reviews, if any." 
 According to him, tutors at Tavis not only have a very solid track record in teaching but are also equipped with complementary industry experience or better known as "SME approach", which stands for subject matter expert. 
As such, at Tavis, it wouldn't be surprising to come across an Accounts tutor who was a former-auditor or accountant by practice, or a science tutor who was a former-engineer or scientist. 
"In our opinion, having working experience is a plus, as it allows the tutors to add more real-world flavours and practicality in classes rather than being purely academic, which is crucial to prep children to be society-ready," Mohd Amin elaborated.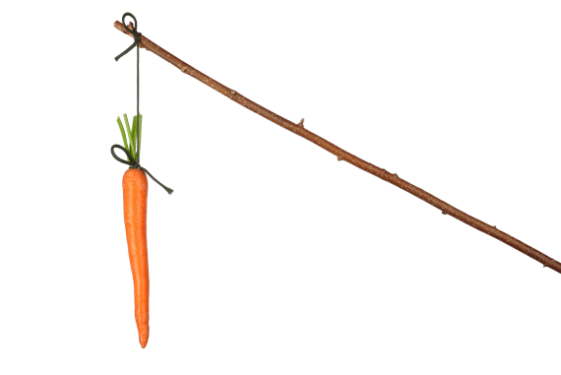 Carrot-and-stick approach 
A feature that is unique to Tavis is its carrot-and-stick approach to encourage learning. 
For the "stick" approach, parents have the option of toggling a notification system to get updates and reports on their child's learning progress. For instance, if the child has not been paying attention in classes, parents get notified and will be able to take appropriate remedies. 
As for "carrots", Tavis has devised a "Learn with Rewards" programme that can potentially remunerate students more than the tuition fees they pay for should they meet certain thresholds for attendance, attention and quiz attempts score.  
"Among ourselves, we call this a '3ATT' reward system. When we were a kid, our parents would promise us a small token for each 'A' we get from school exams, and we were motivated by such rewards," Mohd Amin shared. 
"We believe the concept of making learning fun and rewarding may very well aid to lift education standards in Malaysia. We will also have options for students to donate the rewards to charity organisations of their choice or even sponsor friends or siblings to join the tuition." 
Getting the education system back on its feet 
The COVID-19 pandemic has drastically altered the educational and learning landscape. No doubt, there is much to be done to steer the country's education system back to its pre-pandemic days, and Tavis is all geared up to play its part. 
"Both educators and learners have to put in extra hours to make up for lost time. It's easy to say that after-school tutoring is one way to help rectify that, but it's beyond that," explained Mohd Amin. 
"For more than two years now, schools have been shut and reopened intermittently. This has likely resulted in compromised discipline among children (which is already a scarce virtue to begin with), and we believe some are now accustomed to slower-paced learning." 
According to Mohd Amin some parents that they have spoken to shared that their children are dragging their feet to schools while some are demoralised and feeling lost due to the learning gap arising from the pandemic. 
"Cognisant of this, we have been offering free intensive revision course for students to several schools and received incredibly positive response," he remarked. 
"We also embrace the reality that some children are disciplined while some are not. Hence, instead of hoping for children to miraculously rediscover their passion and drive, we proactively incorporate incentives and other fun elements into learning.  
"For example, we have devised an exciting reward programme for students that perform well in classes, and introduced weekly games for all our social media followers and students." 
Support, he pointed out, was very vital in this matter. Students often face difficulties in grasping advanced concepts or solving more complex questions and get stuck as a result. 
"On many occasions, chapters or subchapters are linked in a sequential manner, which means the lack of comprehension of any preceding concept could make subsequent content all the more perplexing. To this end, we ensure that we provide help and support even after classes," Mohd Amin justified. 
"Last but not least, reports on learning progress and analysis on students' strengths and weaknesses are valuable tools that can help students manage their studies better, especially with learning gaps jumbling up their original study pipeline.  
"As the saying goes, 'you can't improve what you don't measure'," he concluded.  — June 3, 2022
New users are entitled to a free trial for all subjects. Tuition fee starts from RM39.99/month for the first subject, RM29.99 for the second, RM19.99 for the third, and RM9.99 for the fourth onwards. 
For more information, visit https://www.tavis.live/.