DEBT-LADEN Sapura Energy Bhd and 22 of its wholly owned subsidiaries (scheme companies) have obtained new orders from the court today to summon meetings of each of their respective scheme creditors and to restrain legal actions or proceedings from being commenced or continued against any of the entities for a three-month period from March 11.
The previous convening and restraining orders pursuant to Sections 366 and 368 of the Companies Act 2016 granted on March 10, 2022 (and extended on June 8, 2022) are set to expire tomorrow (March 10).
The new restraining order will have the effect of restraining legal proceedings against the scheme companies, enabling them to engage with creditors in their debt restructuring efforts without being distracted by threat of legal proceedings.
The court's decision also included the effective appointment of existing Sapura Energy independent non-executive director Lim Fu Yen as the majority creditors' nominated director in the boards of Sapura Energy and the 22 subsidiaries to replace Cosimo Borrelli whose term of appointment under the previous court orders expires on March 10.
"We acknowledge the lengthy negotiations process and would like to thank our financiers and trade creditors for their cooperation during the past one year," commented Sapura Energy's group CEO Datuk Anuar Taib in a media statement.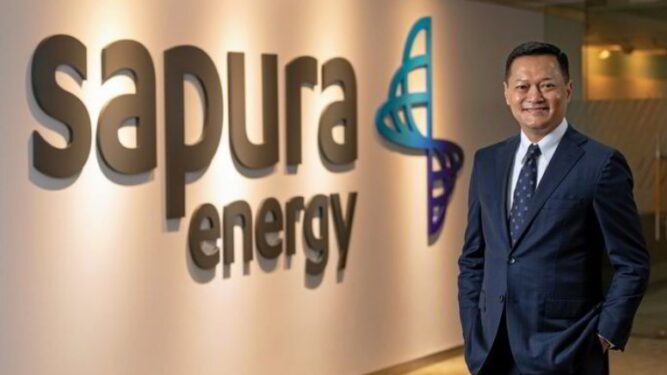 "This has been an uphill journey and we have now come to a crossroad. We need to offer a fair landing to our financiers and at the same time ensure that our trade creditors – who include small and medium Malaysian enterprises – are not short-changed."
In this regard, Anuar said the integrated global oil & gas (O&G) outfit and its group of companies have made significant progress in its Reset Plan over the past 12 months as they focused on completing their debt restructuring exercises and turn around their operations.
Despite limited working capital and macroeconomic challenges, the group's financial performance showed a marked improvement compared to the previous fiscal year with all segments posting positive earnings before interest, taxes, depreciation and amortisation (EBITDA) in the first three quarters of its FY1/2023.
As of its 3Q FY1/2023, Sapura Energy said the group's order book stood at RM6.8 bil with contract wins for the year amounting to RM3.4 bil.
Meanwhile, the order book of its jointly controlled entities stood at another RM5.7 bil. Sapura Energy completed a total of 45 projects for its clients in its FY1/2023 with 11 of its rigs are currently under contract in Malaysia, Thailand, Brunei and West Africa.
"The group retained its capabilities despite financial drawbacks, improving the prospects of the company. The beneficiaries of this turnaround include our vendors and the entire value chain in which we operate," added Anuar.
As it is, Sapura Energy's proof of debt exercise with its trade creditors is on track with the adjudication process currently on-going. The scheme companies have received circa RM1.5 bil in claims submitted by some 2,300 vendors.
Sapura Energy which applied for a trading halt till 10am today pending this announcement closed down 0.5 sen or 10% to 4.5 sen yesterday (March 8) with 5.47 million shares traded, thus valuing the company at RM719 mil. – March 9, 2023