SO SOON after UMNO Youth chief Dr Muhamad Akmal Saleh hinted that the movement awaits DAP chairman Lim Guan Eng to be dealt with next for fanning 3R (race, religion and royalty) sentiments, former de-facto Parti Bangsa Malaysia (PBM) president Datuk Zuraida Kamaruddin wants similar action to be taken against retired DAP supremo Tan Sri Lim Kit Siang.
Speaking in the capacity of Muafakat Nasional deputy president, Zuraida is of the view that Kit Siang deliberately brought up the May 13 racial riot incident to frighten the non-Bumiputera community in order to solicit their support in the upcoming state polls.
"In the same statement, he assumed that one day there will (one day) be a Prime Minister (PM) from non-Malay ethnicity by drawing comparisons with the US which in 2009 appointed Barack Obama to helm the Uncle Sam nation," she justified in a media statement.
"This is a very clear provocation on the Malay/Muslim community in this country because no doubt we are in real political instability at this point of time, there are no direct signs that the relations between the races in Malaysia are affected."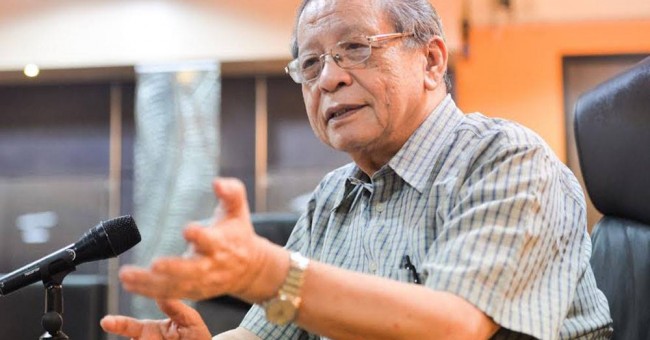 According to Zuraida who was formerly the PKR Wanita chief, it is common knowledge that the Pakatan Harapan (PH) coalition "who at this juncture is increasingly disliked by a large number of Malay/Bumiputera voters, is very afraid of the green wave phenomenon brought about by Perikatan Nasional (PN)."
"Therefore, the leaders and fanatics of PH will use any means to scare the people with baseless accusations," she claimed. "This 'warning' about the existence of more racial riots in the future is an irresponsible statement by Kit Siang".
While the May 13 tragedy should indeed be remembered as a lesson for all Malaysians to appreciate the unity that has been forged between races over the years, the former plantation industries and commodities minister reckoned that for a veteran politician like Kit Siang to use the incident as a propaganda tool "is a very shameful thing that shouldn't happen".
"I believe that the statement issued by the former key leader of DAP is an action that can spark tension in the racial ties among Malaysians," stressed the former Ampang MP. "Appropriately, Kit Siang should be prosecuted under the Sedition Act for this statement because he has clearly whipped up extreme provocation by touching one of the 3R matters." – July 20, 2023