THE spat between PAS Penang and Gerakan state chapter has finally been acknowledged after public pressure forced PAS to apologise to Gerakan president Datuk Dr Dominic Lau Hoe Chai.
In a video that went viral, the Bayan Lepas Penang state election candidate was seen being hindered from going up the stage by some PAS leaders during a Perikatan Nasional (PN) ceramah in Sungai Dua on Tuesday (Aug 1) as PAS vice-president Datuk Idris Ahmad was ushered to the stage.
However, Lau – in upholding the spirit of comradery – had denied being side-lined by fellow coalition partner right from the start.
This has prompted former Selangor state executive councillor Datuk Teng Chang Khim to chide PAS president Tan Sri Abdul Hadi Awang for pledging to treat non-Muslims in Penang fairly if PN won the state election.
"Humiliated! God has opened up another door for Gerakan to leave the PN in order to salvage its last remaining bit of dignity," he penned in his Facebook.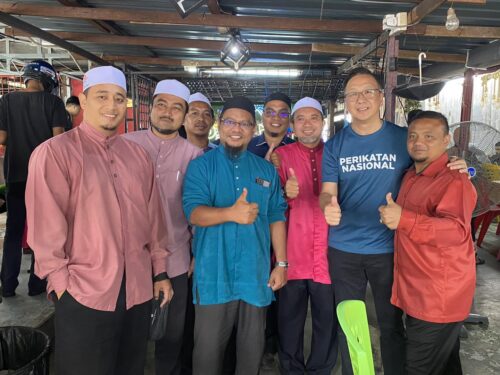 In an unusual show of solidarity, DAP stalwart Professor Ramasamy Palanisamy assured Lau that the latter has his support on this matter.
"If I were you, I will demand a public apology from PAS," he said. This was before PAS issued a public apology to the Gerakan president.
"PAS cannot get away with this kind of uncivilised behaviour," Professor Ramasamy asserted, commenting on the "rude and uncouth behaviour" shown towards someone of Lau's standing to the point of being publicly humiliated.
"No human being whether he is from a fraternal party or from the oppositional camp deserve such kind of treatment."
The caretaker Penang deputy chief minister II also asked how PAS can "be expected to dispense justice to non-Muslims in the country if it came to power."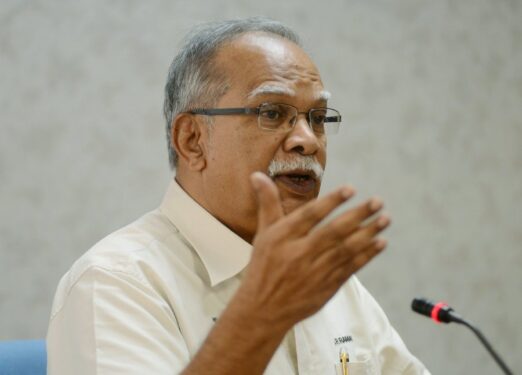 Since Gerakan is within the political fold of PN, the bad treatment accorded to Lau, in the words of Ramasamy who himself was sidelined by DAP from contesting in the Aug 12's six state polls, "is not something acceptable, decent or proper".
"This is especially since PAS which often preaches of morality and ethics seem devoid of these values. Islam pays attention to the correct forms of human conduct," stressed the three-term Perai state assemblyman.
With the apology having come from the PAS central leadership instead of the state leadership, this means that unless a second apology is issued by PAS Penang, Gerakan will continue to have a thorny relationship with the Islamist party should it form the state government.
Nevertheless, a double apology may signal PAS' weakness, creating unhappiness especially within the party grassroots.
Although Lau is PN's candidate for Bayan Lepas, this will also mean that if he won the seat, there may yet be another contest for the highest post as Penang chief minister which could eventually see its state leader Oh Tong Keong being sidelined.
Oh who is also Gerakan deputy president may be a better candidate for chief minister but his defence on behalf of Lau may not go down well with the local PAS grassroots. – Aug 4, 2023