TRANSPARENCY International Malaysia (TI-M) has expressed concern over the recent "defection" of the four Bersatu MPs who had pledged their support for the Datuk Seri Anwar Ibrahim-led unity government.
"TI-M recalls Pakatan Harapan's (PH) Kita Boleh Manifesto 2022 whereby PH pledged to provide equal Constituency Development Funds (CDF) for members of parliament regardless of party because they represent the interests of voters in their constituencies," TI-M president Dr Muhammad Mohan said in a statement today (Nov 21).
"What has become of this pledge and the struggle of the parties in the [unity government] throughout their time in the opposition on the issue of equal allocation?
"Is this new form of 'defection' while pledging support to their own party the only way opposition MPs can seek equal funds for the rakyat in their constituency?"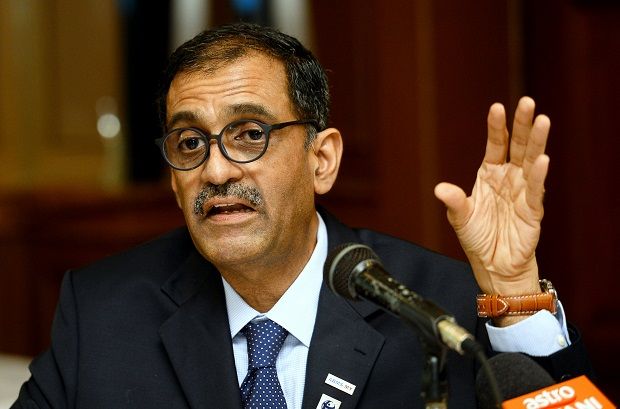 The four MPs – Jeli MP Zahari Kechik, Gua Musang MP Datuk Mohd Azizi Abu Naim, Kuala Kangsar MP Datuk Iskandar Dzulkarnain Abdul Khalid and Labuan MP Datuk Suhaili Abdul Rahman – had over the past month announced that they were supporting the unity government in exchange for constituency development funds.
However, Bersatu leaders alleged that the four had been lured with promises of money by political operators working at the behest of the administration.
The four MPs have denied such allegations and have threatened to sue their critics.
All four have affirmed their loyalty to Bersatu. However, Iskandar has been suspended from Bersatu for four years, and Suhaili for six years by the Bersatu disciplinary board.
On this matter, Muhammad said the paradox of "being loyal to their political party" while voting in favour of Bills proposed by the ruling government against the wishes of their party will continue to be played out in the coming days – much to the chagrin of the rakyat wondering where integrity factors into all this "drama".
"TI-M believes the nation's elected representatives can do better and the nation deserves better."
Earlier today Bersatu vice president Datuk Seri Radzi Jidin said the party's forthcoming annual general assembly (AGM) will focus on strengthening the party, with amendments to the party constitution being one of the primary motions to be raised.
The Bersatu AGM 2023 – which will kick off on Thursday (Nov 23) – comes less than a month after the "defections" which came as a major blow to the opposition party.
"We are still finalising our theme, but the focus of this AGM will centre around strengthening the party to ensure continuity. Although we may have lost in the last general elections, we have come far as a seven-year-old party," Radzi said at a media conference at the party headquarters today. – Nov 21, 2023
Main pic credit: