FocusM identifies the other half of the Top 10 Trends taking off in 2023.
Even as events continue to flourish on a big scale as seen in property, lifestyle and other award ceremonies (be it beauty pageants, fashion shows and weddings in the Year of The Rabbit), the digital movement also continues to escalate with big-ticket items including cars being sold online.
And, with the demand for digital flourishing, there is an important trend of companies seeking protection from new forms of cyber threats. Therefore, demand for these businesses will be trending while real estate continues to favour the industrial sector.
Here are the remainder Top six to 10 trends:
6. Big ticket items including cars now sold online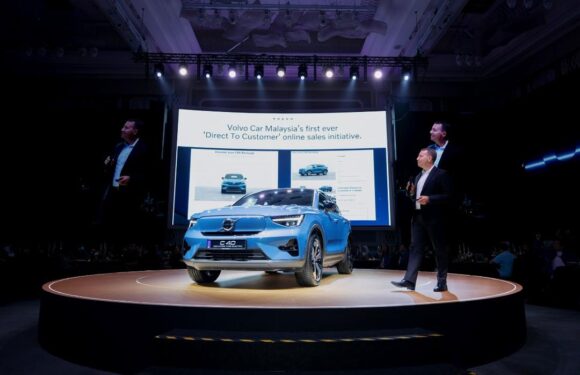 Necessity is the mother of invention. Lessons from the pandemic has taught us the importance of not ignoring the social media sphere when it comes to sales. Hence, ordering cars online is trending strongly in the endemic era.
When the rubber hits the road especially in this endemic era, car companies like the more tradition-steeped Volvo pivoted to enable customers to order its newly unveiled C40 fully electric model online as announced at its official launch.
7. New luxury brands continue making a beeline here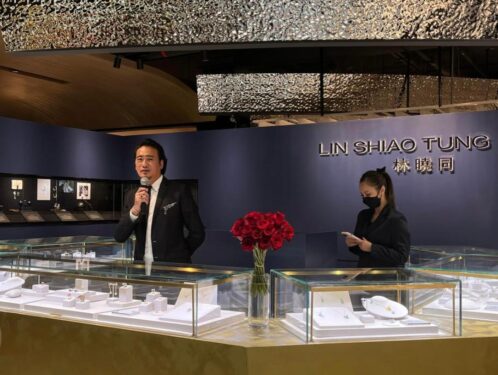 Big ticket luxury items enjoy a resurgence as new brands establish their presence here including Taiwanese jewellery retailer Lin Shiao Tung which opened its first Malaysian outlet outside Taiwan.
Influential award-winning Taiwanese jeweller Lin Shiao Tung who is the company's founder, director & chief designer is able to translate customers' stories into fine customisable pieces with his philosophical view of jewellery.
Flourishing of property, SME awards, beauty pageants, fashion shows & weddings to continue trending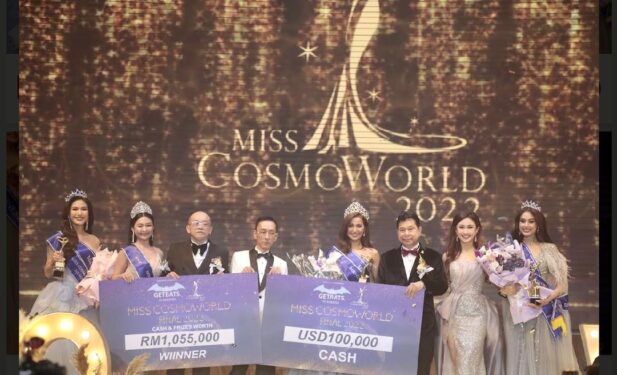 The endemic era will continue to witness an upsurge of events, awards ceremonies, beauty pageants, fashion shows and also weddings taking off at full scale.
This is the trend that will continue very strongly into the whole of 2023 judging from the aggressive slew of events and awards that were held throughout 2022.
Among them was PropertyGuru Group, Southeast Asia's leading proptech company which made a strong comeback of its fully-fledged awards with the announcement of regional winners representing the Best in Asia at its 17th Annual PropertyGuru Asia Property Awards Grand Final 2022.
Malaysia earned two regional wins with KL Wellness City taking the award for Best Mixed-use Development (Asia) while Infinity8 Reserve JBCC by Infinity Group won the Best Co-Working Space (Asia) award.
Awards for Entrepreneurs also went full throttle as witnessed at the McM Global Awards 2022 which recognised local celebrities and Hong Kong artists while The SEBA 2022 Central Grand Awards highlighted 55 exemplary entrepreneurs including local famous home-grown brands – Uncle Don's and Hartalega.
Making a huge comeback after the pandemic, Shengtai International Sdn Bhd held its grand Straits Gala 2023 in January 2023 with a phenomenal fashion runway show held at The Sail Superdome which is part of its mixed-use development of The Sail Melaka.
Meanwhile, the annual Malaysian Fashion, Modelling and Pageant Awards (MFMPA) 2022 witnessed 60 ambassadors representing respective industries illuminating Malaysia's diverse cultures, traditions and talents.
The World Finals of Miss CosmoWorld 2022 also returned after the pandemic with 22 international delegates gathering to compete for the biggest cash prize in its pageant history here. The total prize winnings of US$200,000 (RM840,000) went to Meiji Aculana Cruz from the Philippines.
Wedding ceremonies were not lacking either as witnessed by the full-scale industry turn-up raising a toast to Vanilla Mille Crepe Sdn Bhd CEO and Co-founder Nelson Liew and Ezzlynn Lum at their wedding in December 2022.
AI continues its uptrend with preventive intervention needed to combat cybercrime threats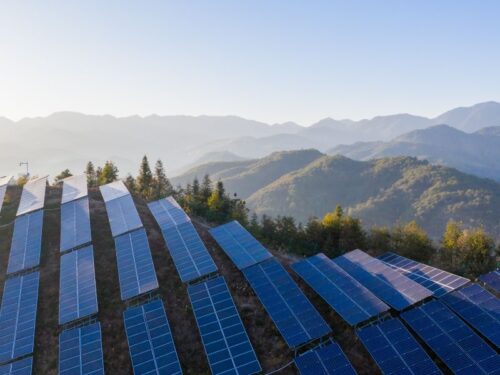 Even as artificial intelligence (AI) gains momentum, digital technologies and fintech-centric firms like Fortinet with its FortiGuard Labs predict the convergence of advanced persistent threat methods with cybercrime which it intercepts.
Meanwhile, Vertiv, a global critical digital infrastructure and continuity solutions provider, aims to help companies reduce carbon emission intensity and water use to advance towards "net-zero" operations.
Pivoting the future of industrialisation & logistics in Malaysia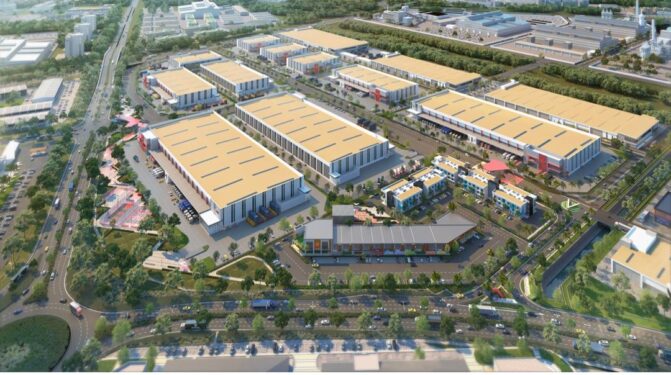 The continuing escalating demand in the e-commerce sector will see the Malaysian warehousing and distribution logistics market growing rapidly with high demand from last-mile logistics with a rapidly developing transportation infrastructure, both of which are driving the market's expansion.
The government applied strict lockdown strategies since the pandemic, causing great instability for brick-and-mortar retailers which accelerated the shift to online shopping channels.
The ASEAN warehousing and distribution logistics market – valued at over US$300 bil (over RM1.2 tril) in 2021 also saw a compound annual growth rate (CAGR) of over 10.5%.
Significant international players have entered the country with substantial funding of warehouse infrastructure. Large manufacturing facilities in Penang, Kedah, Selangor and Johor Bahru are also contributing to the rapidly changing landscape.
"This rising demand brings higher scrutiny of the type of industrial parks and building designs being offered," said AREA Advisory Sdn Bhd chairman Datuk Stewart Labrooy.
Environmental, social and governance (ESG) and sustainability considerations will lead the way in the industrial sector where a new breed of industrial estates including COMPASS are being developed.
The project carries green certification with sustainable features, including worker dormitories, rainwater harvesting, solar power energy and high-tech security for current times. – Jan 21, 2023
Yvonne Yoong is Focus Malaysia's Property & Lifestyle Editor, seasoned in covering the property beat and other industries.
The views expressed are solely of the author and do not necessarily reflect those of Focus Malaysia.