TWO-TIME former premier Tun Dr Mahathir Muhammad has blamed political boredom of the Malay electorate to the emergence of DAP as the biggest party in the unity government today.
Harping on the fact that only 75% of the Malay electorate went out to vote during the 15th General Election (GE15), the country's longest serving prime minister (PM) of 22 years and 22 months wondered if the remaining 25% of Malays voters stayed behind because they felt bored with the country's political scene.
"Before the GE15 there were rumors that the Malays are fed up with politics. Really?" he penned on his latest Facebook post.
"But 95% of Chinese came out to vote. Does this mean Chinese are not bored with politics in Malaysia? Does this mean they are (more) interested in politics (than the Malays). Why?"
As a consequence of their passiveness, Dr Mahathir who not only failed to defend his Langkawi parliamentary seat but also lost his deposit when he contested under the Pejuang banner, was astonished that DAP won 42 Dewan Rakyat seats in the 2018's GE14.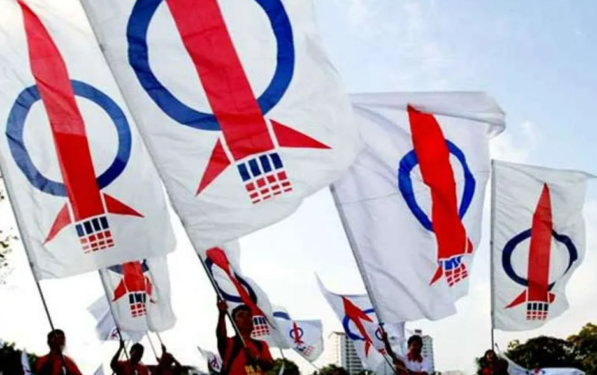 "Never had such a large amount previously. The reason could be that the Malay voters from Bersatu who hate Najib voted for DAP," justified Dr Mahathir.
"During GE15 Bersatu is no longer together in Pakatan Harapan (PH). Of course, DAP didn't get Malay votes. But still DAP won 40 Dewan Rakyat seats."
The reason behind DAP's sound success, according to the 98-year-old veteran politician who is also the world's oldest PM (he was 94 when he resigned in his second PM stint at the age of 94 soon after the Sheraton Move conspiracy), is that "95% of Chinese went out to vote".
"The Chinese don't get bored. As a result, PH which has a large number of non-Malay MPs gained 82 representatives of the people," deduced Dr Mahathir. "On the other hand, Malays who made up the majority of the Malaysian population only have 73 representatives (PAS: 49 and Bersatu: 25).
He added: "Therefore, the biggest party in the government today is DAP.  Inevitably, the influence of DAP in the unity government is very strong."
Regardless of what Dr Mahathir was trying to insinuate by subtly blaming the Malays for DAP's rise to power, at least this is much milder than that of PAS president Tan Sri Hadi Awang – now a partner in the Malay Proclamation agenda.
Upping his ante against the unity government by targeting DAP, the Marang MP has most recently painted the picture of Islam being in a precarious and potentially "dangerous" situation in Malaysia because non-Muslims have become the dominant political force in the country. – June 16, 2023
Main pic credit: Tun Dr Mahathir Mohamad's Facebook