UMNO Supreme Council member Datuk Dr Mohd Puad Zarkashi has called for the Malaysian Anti-Corruption Commission (MACC) to launch an immediate probe into Tun Dr Mahathir Mohamad over the former premier's ill-gotten wealth.
This is following Prime Minister (PM) Datuk Seri Anwar Ibrahim's statement of defence in the RM150 mil defamation lawsuit brought against him by Dr Mahathir.
In his statement of defence filed through Messrs Thomas Philip at the Shah Alam High Court on Wednesday (June 14), Anwar said the statements he had made at the PKR Special National Congress last March about Dr Mahathir's family wealth are not defamatory as they are "true in substance or in fact".
On this matter, Puad, who is also the UMNO permanent deputy chairman, opined that the 98-year-old politician should be investigated and prosecuted at once.
"It is not uncommon for the MACC to reopen old case files. If PMX (Anwar) is bold, MACC should be bolder," he said in a statement on Facebook.
"The PM's statement of defence is rather serious. Opcom Cables Sdn Bhd which is linked to Dr Mahathir's sons and daughter-in-law was allegedly awarded a contract worth RM214 mil in 2003.
"The people are sick and tired of Dr Mahathir's hypocrisy. He is cruel to others. He feels that he is untouchable. PMX's boldness will be the end to the Bapa Kroni Negara's (Father of Cronyism) ego."
Ill-gotten wealth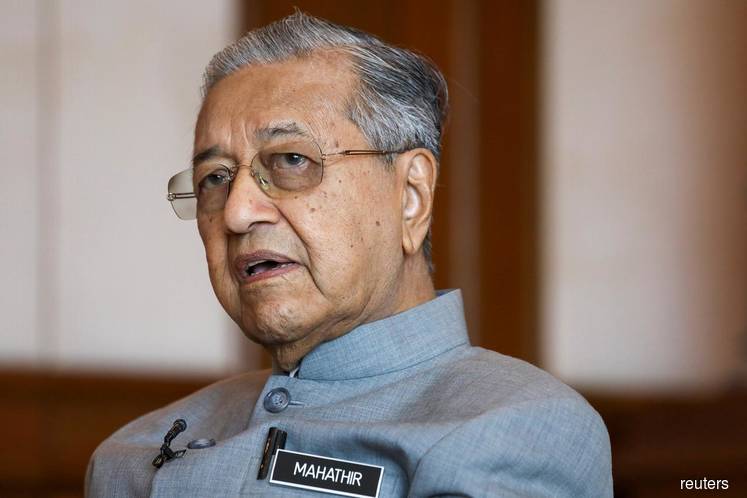 In his statement of defence against the lawsuit, Anwar said there are reasonable grounds to believe Dr Mahathir had directed for national wealth, assets and taxpayers' monies to be used for the purpose of benefitting the latter's family members and cronies.
He said Dr Mahathir had used the Bumiputera agenda to enrich his own family members and cronies, which led to a negative impact and downturn on the nation's economy and finances.
In addition to the RM214 mil contract awarded to Opcom Cables Sdn Bhd, Anwar also referred to the bailing out of Konsortium Perkapalan Bhd (KPB) owned by Dr Mahathir's son Mirzan by Petronas and Malaysia International Shipping Corporation (MISC) in 1997 despite a government decision then that it would not rescue or bailout troubled or struggling Malaysian companies.
KPB (now known as Pos Logistics Bhd) was one of the local companies affected by the 1997 Asian Financial Crisis.
Anwar (who was then finance minister) said KPB's principal activity at that time was the provision of shipping and container haulage services, and the company had net liabilities of almost RM424 mil then.
Anwar said KPB had then approached him for financial assistance but the requested was rejected.
However, he said Dr Mahathir then directed him to devise a special scheme for the purpose of disbursing approximately RM2 bil from the Treasury for the purpose of assisting KPB.
He also highlighted Mokhzani's establishment of Kencana Capital Sdn Bhd and its subsequent major fabrication license from Petronas, despite being newly incorporated.
Justifying his allegation of cronyism, Anwar went on to cite the case of Perwaja Steel which suffered massive losses in 1995.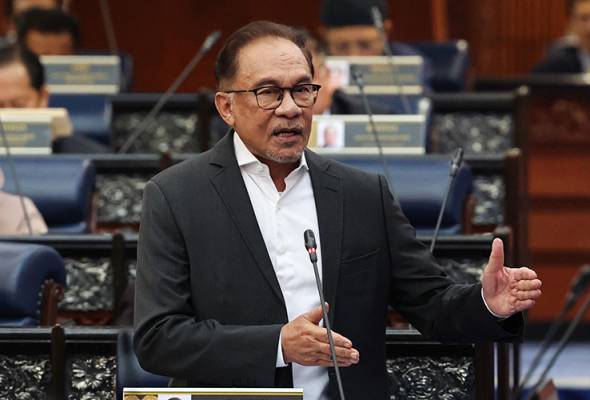 He said despite being instructed to carry out proper tender and establish financial committees to oversee its operations, the late Tan Sri Eric Chia who was then the Perwaja Group managing director had informed him that Dr Mahathir had given him approval to do as he pleased.
He said based on the management accounts as at Dec 31, the group had net liabilities of RM926 mil, long-term liabilities of RM6 bil and deficit in shareholders' funds of close to RM1.9 bil.
The Finance Ministry (MOF)'s financial exposure in the group was more than RM5 bil which included RM2.07 bil in cash outlay and RM3.18 bil in loans guaranteed by the ministry.
Anwar said he tabled a motion in the Parliament in December 1996 to approve the injection of RM2 bil for Perwaja Group and for the management of the company to be supervised.
However, he said Dr Mahathir questioned him on the necessity of tabling the motion after it received extensive media coverage.
Anwar said Dr Mahathir had given Chia a free hand to run the Perwaja Group which resulted in the group becoming insolvent and burdening the MOF with liabilities of close to RM6 bil at that time. – June 16, 2023