UMNO members and supporters must not be coerced to vote for DAP in the upcoming state polls to ensure a victory for the unity government.
Instead, they must be given freedom to exercise their voting rights and not forced vote for DAP candidates to uphold the spirit of unity within the Pakatan Harapan-Barisan Nasional (PH-BN) alliance, according to Iskandar Puteri UMNO Division deputy head Datuk Pandak Ahmad.
"The statement made by (UMNO secretary-general) Datuk Seri Ahmad Maslan appeared to be personal in nature. He seem to not understand the sentiment on the ground," Pandak was quoted by the New Straits Times as saying during an Aidilfitri open house organised by the Iskandar Puteri police headquarters.
"We (UMNO and DAP) can work together in the unity government but in the context of calling or forcing UMNO supporters, he (Ahmad) has no authority, so be careful when making statements."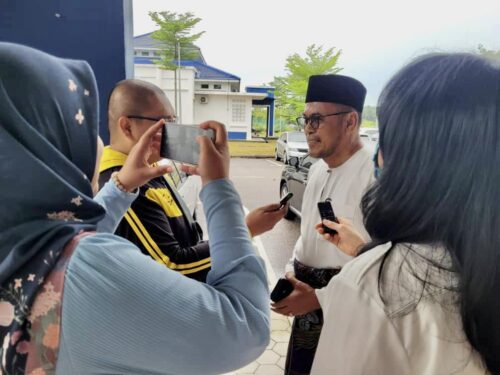 Added Pandak: "We don't want to lose the trust of the grassroots members, especially the loyal ones."
For context, Ahmad who is also Deputy Finance Minister I has recently called on UMNO members to vote in the name of the unity government – even if they dislike DAP – so that they can "faithfully uphold the orders of the Yang di-Pertuan Agong".
The Pontian MP went on to justify that voting for DAP during the looming state polls in six states should not be interpreted as "voting for DAP but in the name of the unity government" considering that "everyone lives under the same roof in the unity government".
His statement has, however, invited brickbats from netizens especially after UMNO president Datuk Seri Ahmad Zahid Hamidi has vowed not to accept Prime Minister Datuk Seri Anwar Ibrahim and DAP in the run-up to the 15th General Election (GE15) on Nov 19 last year.
Pandak, who is also a former Johor UMNO working secretary, further suggested that UMNO leadership should refrain from making personal statements.
"The people, including UMNO supporters, will decide based on the current developments. They will evaluate the changes made by the unity government," NST cited him as saying. "Perhaps such statement was intended to increase the people's confidence in the government but it is not that easy."
Interestingly, former UMNO deputy president and current Perikatan Nasional (PN) chairman Tan Sri Muhyiddin Yassin has also described UMNO's call to support DAP as "unusual and extraordinary" for it runs contrary to the principles of the party.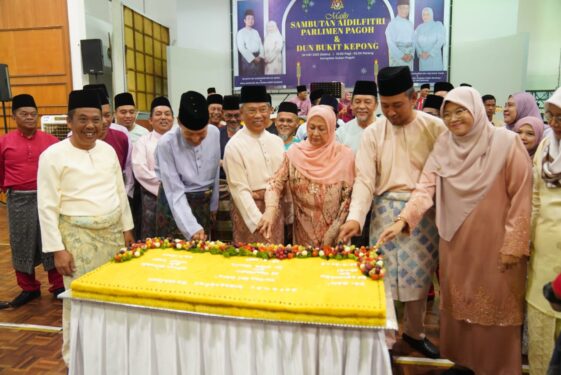 "In my almost 40 years in UMNO, this is the first time I have heard UMNO leaders urging its members to support DAP," he said during an event at his Pagoh parliamentary constituency. "This might be due to a study we (PN) conducted based on the GE15 result which found that there was no shift in support from UMNO to DAP."
Added the Bersatu president: "Voters realised that actions of UMNO leaders, especially those of its president and its supreme council members, were the reason why UMNO is no longer relevant and is nearing its end." – May 22, 2023