IN a not surprising at all verdict, the UMNO supreme council has hammered the final nail in the coffin for the future of its former Rembau MP Khairy Jamaluddin (KJ) and former Selangor UMNO chief Tan Sri Noh Omar in the party while former defence minister Datuk Seri Hishammuddin Hussein was among a number of politicians suspended from the party.
KJ who saw the writing on the wall had earlier said he wouldn't be surprised if UMNO makes the decision to suspend or expel him from the party despite the process not going through the party's disciplinary board.
FocusM had on Jan 26 raised the question if the former health minister would be an ideal candidate to fortify the Pakatan Harapan (PH) arsenal, only for netizens to dub him with disparaging remarks of being "a sheep in wolf skin" and as "an opportunist with high opinions of himself and nothing else".
"(He) didn't speak out during Najib's time and abused power during Pak Lah's. What can we expect from an 'actor' like this?" berated another by referring to incarcerated ex-premier Datuk Seri Najib Razak's humongous 1Malaysia Development Bhd (1MDB) scandal and his notoriety-tainted reputation by being the ring leader of the 'fourth-floor boys' during the reign of his father-in-law Tun Abdullah Ahmad Badawi.
On the same day, PAS had also rolled out the red carpet for KJ to 'cross-over' to Perikatan Nasional (PN) but the invitation was greeted by somehow "thanks, but no thanks" for he wanted to remain in UMNO.
As the 47-year-old KJ who harbours an ambition to be a Prime Minister one day contemplates on whether he wishes to be an 'indie' or 'to park; himself with a suitable suitor, the ousting of former Tanjong Karang MP Noh from UMNO was rather dramatic in fashion as he had his six-year suspension turned into an expulsion at his own request.
According to the former Member of Parliament for Tanjong Karang, the request for his dismissal was accepted immediately by UMNO president Datuk Seri Dr Ahmad Zahid Hamidi.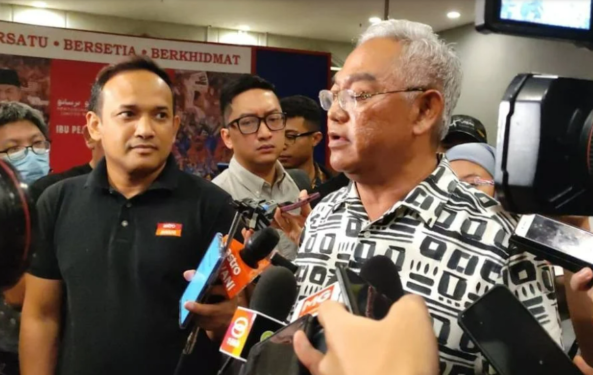 "Others (supreme council members) were all silent as the party president (Datuk Seri Ahmad Zahid Hamidi) OK-ed my request. We fire him, OK? OK, with this I fire Tan Sri (Noh)," Malay news portal Sinar Harian cited him as saying after he walked out of the supreme council meeting following his sacking.
While Noh, 65, may be an asset to political parties which can tap his experience, one wonders where could former defence minister Hishammuddin head to if he chooses not to serve his six-year suspension period.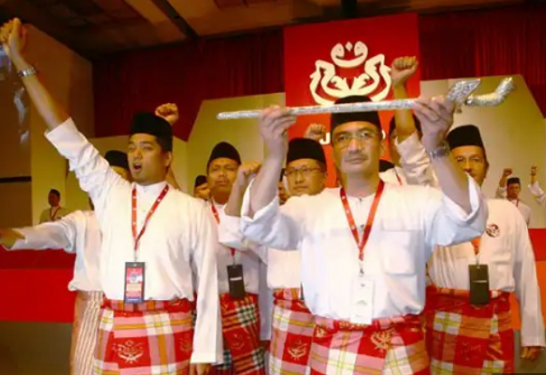 Recall that on July 20, 2005, the then-UMNO Youth chief gave his infamous keris-wielding speech during the party's Youth general assembly in a gesture that has come to symbolise UMNO's turn to right-wing politics since then.
His act of keris waving is arguably the image that defined the last decade of Malaysian politics. Coupled together with UMNO's right turn, it paved the way for UMNO's dramatic decline, according to then DAP national political education director, think-tank REFSA chairperson and Kluang MP Liew Chin Tong. – Jan 28, 2023