THE United Nations High Commissioner for Refugees' (UNHCR) role in Malaysia may now end as the Government does not intend to maintain its role in assisting refugees and asylum seekers that have sought refuge in the country. 
This confirmation came by special functions minister Datuk Dr Abdul Latiff Ahmad who in a response to a question by Klang MP Charles Santiago said that the shutting down of the UNHCR function in the country was ongoing.
"However, this transition needs to be implemented with due diligence to ensure that government agencies are truly prepared to take over the role played by the UNHCR," Abdul Latiff was quoted as saying in a Parliamentary written reply.
"And with that, there will no longer be a need for a UNHCR office in Malaysia. The UNHCR offices in Thailand or Indonesia can play the other roles, as required by UNHCR for refugees in Malaysia."
The issue concerning the role of the UNHCR in Malaysia came after National Security Council (MKN) director-general Datuk Rodzi Md Saad had suggested calling off the role of the UNHCR office in an effort to allow the Government to handle refugees and asylum seekers without foreign interference. 
Rodzi elaborated further stating that the UNHCR office in Malaysia was initially incepted in the 1970s during the Vietnam war to manage Vietnamese refugees. He said, since then many have already returned back to Vietnam or had been relocated to a third country. 
Apart from that, the UNHCR office was also set up to manage resettlement of refugees and asylum seekers to a third country or repatriation back to their country of origin.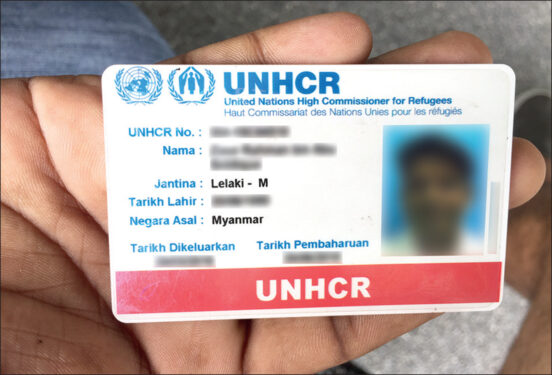 In recent years, Malaysia has seen the increase of Myanmar refugees namely the Rohingya who have fled persecution by the junta, and to that Abdul Latiff said that the flow of refugees has "continuously increased", with repatriation to the countries of origin or third countries as "very low". 
He elaborated further saying that the UNHCR office in the country had also witnessed the influx of refugees and asylum seekers which resulted in these groups of people obtaining a UNHCR card, ultimately allowing them to stay in the country. 
It has been reported that there are presently some 183,430 refugees and asylum seekers registered with UNHCR Malaysia as of last month, including some 48,010 children.
According to the UNHCR website, the majority of refugees and asylum seekers  are from neighbouring Myanmar, comprising 105,870 Rohingya, 23,190 Chins and 28,840 making up other ethnic groups. 
Meanwhile, the remaining 25,510 are refugees and asylum seekers from 50 countries fleeing war and persecution.
Would the shutting down of the UNHCR in Malaysia do any good? The UNHCR has been a body which for many years have diligently functioned as an operating NGO to help refugees and asylum seekers resettle. – Oct 7, 2022
Main photo credit: Malaysiakini