THE volleyball coach who was caught slapping two of his 14-year-old players last month will no longer be allowed to train anyone, especially children, announced Youth and Sports Minister Hannah Yeoh.
At a press conference with Education Minister Fadhlina Sidek today, Yeoh also said the Malaysian Volleyball Association (MAVA) has also revoked the coach's license.
Yeoh stressed that there will be no compromise when it comes to ensuring the safety and wellbeing of athletes especially the younger generation as any harm inflicted on them could jeopardise their future.
"The National Sports Council and MAVA had concluded their investigations and had unanimously decided that the coach should lose his eligibility to coach," she said.
"This is not an issue of whether there is an injury or not. This matter involved children and we cannot just sweep issues like these under the rug anymore.
We want children, friends, and parents who know of any cases like this to bring this issue to the attention of their respective sports associations or organisers of a match."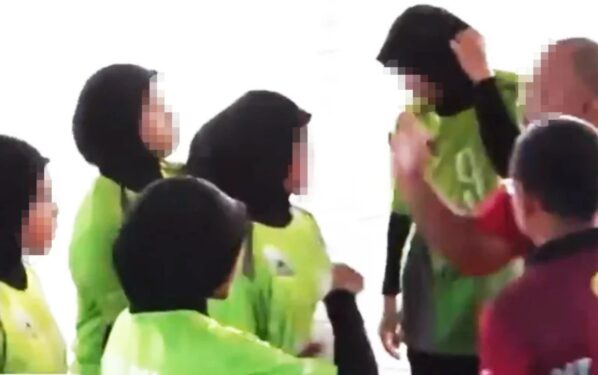 Fadhlina, however, noted that the coach could file an appeal through the Melaka Education Ministry.
"There is room for an appeal process from the MOE through a committee that has already been set up under the state Education Department. There is also room for representation for him," she added.
Previously, a video showing the coach slapping the two players went viral. At the time, he was guiding the Melaka team in the Under-14 Youth Volleyball Championship.
The coach, Saiful Hadee Amar, 44, has since publicly apologised for his actions and said he was ready to face consequences for the incident in Johor.
"I did not intend to cause injuries … my action is to fire up their spirit and motivate them in each match," he said in a press conference at the Melaka State Sports Council (MSN) office in Krubong on Jan 4.
"I wish to apologise to all players, especially the two players involved, their parents, my own club Mastanah and the MAVA as well as the volleyball community in Malaysia." – Jan 12, 2023
Main photo credit: Bernama